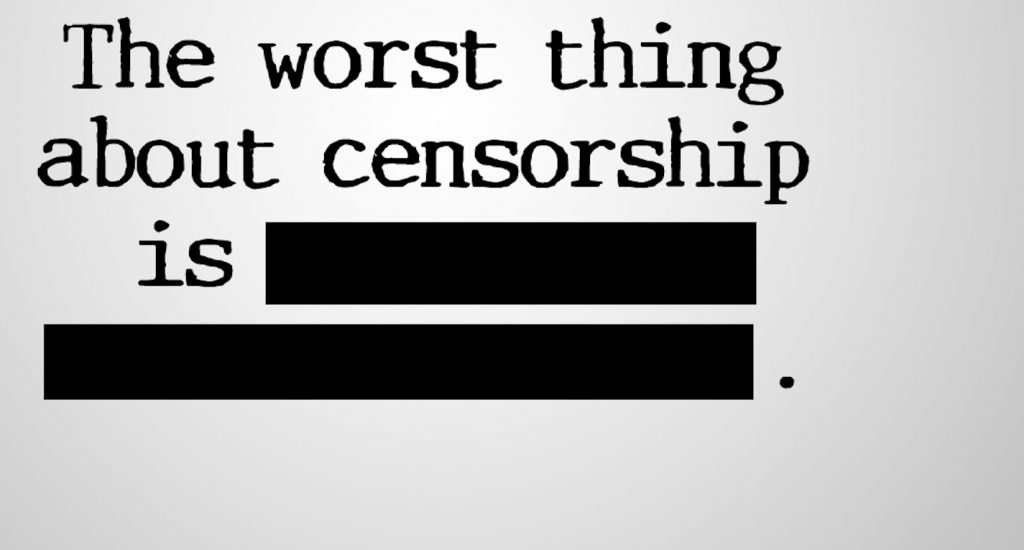 According to the Globe and Mail, our federal [so-called "Liberal" :(! ] minority government is pushing for Bill C-36, as one its EARLY priority bills post-elections:
https://www.theglobeandmail.com/politics/article-liberals-parliamentary-agenda-lists-three-internet-regulation-bills-as/#comments
As a reminder, this bill is about online so-called "hate" speech.
Why is our government in a rush to pass this bill as an early priority?
Why is it apparently proposing to encourage Canadians to denounce each other?
Why are we fostering censorship in our historically free country?
If this bill passes, at least as it is (and if Bambi understands it well), it may lead to a SERIOUS slippery slope, as described below.
Indeed, the problem with this bill is the definition of "hate".
Yes, what is hate? Hate for someone may not be hate for another person.
According to this bill, hatred "means the emotion that involves detestation or vilification and that is stronger than dislike or disdain; (haine)":
https://parl.ca/DocumentViewer/en/43-2/bill/C-36/first-reading
Is there anything more arbitrary than the above?
A direct related question is the following: In this bill, who would have the final decision about whether it is or it is not hate?
Despite the arbitrary nature of the definition above, the consequences on Canadians are too dramatic (surely much worse than the problem of having content that some dislike and others like).
Yes, we are talking here about a fine of $50K in addition to censorship (closing of the so-called hateful platform). We are implicitly or explicitly talking about Canadians having to report each other… Do you you see how sad this would be?
Furthermore, who will take those final decisions, our bureaucrats? Such decisions can bankrupt Canadians (i.e., $50K is a lot of money), in addition to contributing to silencing the population. Yes, this bill can potentially end employments or careers. Isn't this the height of a trivialized censorship (that some call "cancel culture")?
Why are we doing this to ourselves when we already have criminal laws concerning the call for violence? Plus, defamation is already illegal in our country.
Bambi has substantially written against the proposed bill C-36 on this blog (as shown further below). Yet she will repeat herself again and again: Mr. Trudeau et al., please re-consider your bill. To the opposition parties (all of them), please be courageous and play your role of opposition effectively when this bill will be debated. Please remember that the road to hell is sometimes paved with good intentions.
She does not know about you, but Bambi is convinced that a truly liberal approach to the issue of (problematic?) online content remains the wisest approach (even if it is far from being perfect). Just leave the internet as it is. No need to regulate it as it can result in coercion that could lead, whether desired or not, to limiting democracy slowly but surely. Yes, pushed to the extreme, there is a serious risk of governmental totalitarianism down the road.
To conclude this post, again, please Mr. Trudeau et al., think twice about your bill. Who knows… It may even play against you individually one of these days in the far future. Would that be fair or fun for you and your family? If it is not fair to you, how would it be fair to us, as citizens/voters? Both you and us as well as the beautiful value/principle of freedom of expression in our country will collectively lose. Yes, Canada will be the biggest loser here in the long-term. Please tell Bambi that this is NOT the Canada you have envisioned for us for the next 4, 14, or even 24 years from now? If it is, it is a potentially dark vision… and it is scary, to say the least.
—