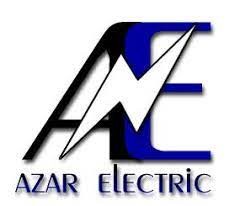 Beirut has seen beautiful as well as ugly and now ugliest days.
From the "Paris of the Orient" to the capital of a15-year-long bloody civil war.
From numerous armed conflicts and assassinations to surrealistic port explosions mixed with a pandemic and a devastating hyperinflation.
Azar Electric saw it all…
Days of prosperity.
Days of blood and dust.
Long days and months without power during war and even after.
Days with kidnapped, killed, and even tortured employees for being of the "wrong" religion.
Days in long Covid-19 lock downs.
Days of clean-up following the massive destruction from the Beirut port blast that hit this store hard, including the office of Mr. Antoine Azar (and his private home).
Days of a Christmas season in the middle of a devastating economic collapse.
Azar Electric remains a monument in Beirut, regardless of the surrounding beauty or ugliness.
Indeed, Azar Electric went through all the above and flourished over the years since 1961! That was the year, Mr. Azar got himself a loan from a kind and generous lender. He realized his dream by establishing his business upon his return from one year of work in München, Germany. His store carries the best selection of home appliances at competitive prices. Whether customers are looking to replace their TV, Hi-Fi or kitchen appliances or they need to make a major appliance upgrade, Azar Electric "carries the names they can trust" (https://www.facebook.com/people/Azar-Electric/100064798626155/).
Today, sixty years later, sadly the current times in Lebanon are the harshest ever. Yet Azar Electric is still here, resilient and proud. It is even fully decorated, awaiting Christmas, while spreading some joy in a neighbourhood affected by collective misery, like the entire country.
First, where is Azar Electric located? In Beirut, Lebanon.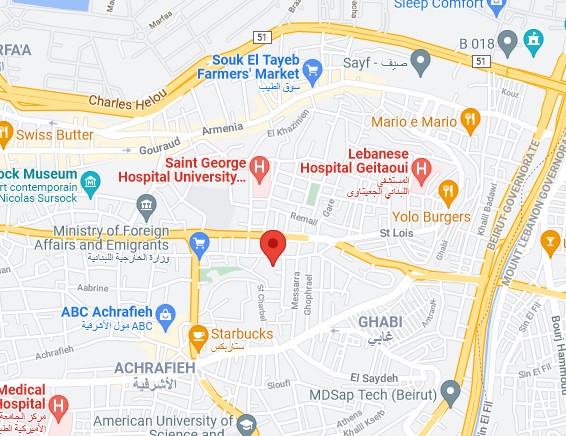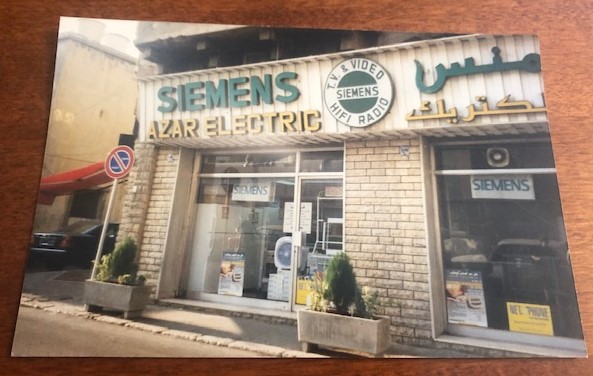 What is the main ingredient of Azar Electric successful longevity, despite the passing crazy seasons of his country, one cannot help not to wonder?
The founder and owner of Azar Electric, Mr. Antoine Azar, works tirelessly from Mondays to Saturdays. A brilliant merchant, smart in affairs and a genius in humanity.
He taught his staff the values of great service, respect, and honesty. He provided his children and grand-children with a life model of entrepreneurship, continuous service combined with trust, and even love (yes, love!), of his clientele (even in times of blindness and hatred… even in times of economic despair).
He resisted the tyranny of successive occupiers, one after the other. He even gave life lessons to young yet heavily armed militia men tempted by abuse of power. He risked his life for his principles. Only having his values and courage. The floor of his store still has bullet holes from the time of these war-related stories.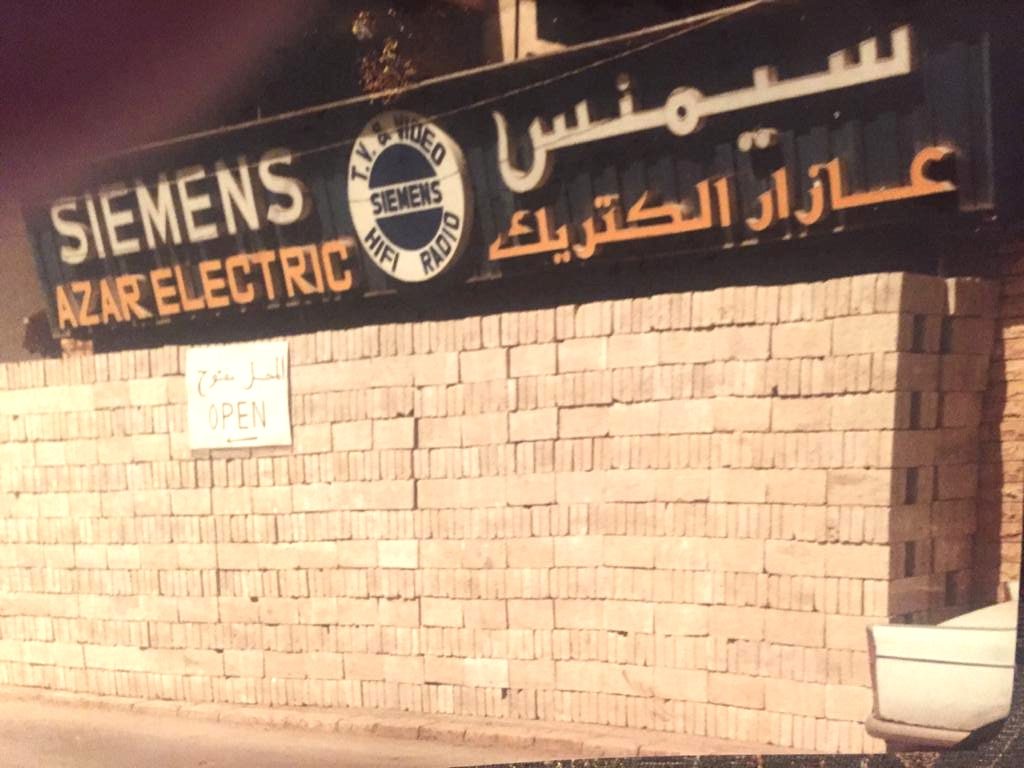 Some incidents of courage occurred on the nearby streets. For his children, he would get the moon. The youngest one, Bambi (when she was 3 or 4), put her dad's life (and theirs) in danger by asking him to save a cat hit by cars escaping snipers. Her family was escaping to the "other side" of the capital (i.e., airport) under heavy shelling and snipers' madness. Bambi's dad asked everyone to lower their heads. He stopped the car and ran outside to move the apparently very injured cat aside (Bambi's mom was not very impressed). It turned out that the cat was already dead. Yet with all his tenderness, Mr. Azar reassured his daughter that the cat will be fine since her mom will take care of her. Bambi will always remember this comforting story that could have ironically taken her dad away from her/them…
Yes, this is Mr. Antoine Azar. A man of humanity, a man of faith and love. A man of sharp intelligence, integrity, and… what a successful entrepreneur!
He is a self-made man.
Yes, he established his business from scratch and made it thrive, even during war times (even opened a second branch) and acted as the exclusive distributor of the prestigious German brand, Siemens, for TV and Hi-Fi, across the entire country.
He kept his business alive, when death was all over.
Three months before the official end of war, he managed to bring his family to the safety of Canada in 1990. Bambi owes him (and her mom) her life in our beautiful country… and all what she has built since age 17.
Just to give one example of her dad's generosity, when she was a ("poor") student, she has lied to her parents (who had moved back to their birth country). She did so to hide tougher times of balancing school, work, and volunteering times. Somehow a little loving bird shared her secret to her parents. They came to visit her and left. Little did she know what they did behind her back. When she went to pay her rent, the building owner told her it has been dealt with with postdated checks, every month, for an entire year! Can you imagine? This is just one example of her parents' generosity and kindness.
Regardless of the professional accomplishment, family care, or coping with life or personal adversity, Bambi's dad does everything with a remarkable dignity and a smile on his face!
With a deep spirituality in his heart, he has faced life challenges with courage and optimism (from war to health issues to migration, back and fourth, etc.). There is no single day where he complained about anything. During war times, as a child, when Bambi used to ask, if they are OK financially speaking to survive war, Bambi's dad's reply always included Thank God. Always this gratitude. Always this beautiful attitude.
It is only when the surrealistic Beirut blast occurred that Bambi heard her dad for the first time in her life telling her that he does not see hope in Lebanon anymore. He even asked her sisters to leave the country. He even called hyperinflation and lack of medication as being worse than the war! Bambi thought there is nothing in life worse than the latter… It turned out that the economic crash is unbearable. This tells you how bad Lebanon's situation is now. Yet, Azar Electric remains open on a daily basis. Check its Christmas decoration, and if you wish, to go back in time to the sad August 4, 2020, you may wish to see the pictures/videos of Azar Electric with the destruction from the Beirut blast as well as the generosity of young Lebanese volunteers who offered to clean (older post at the end of this one). They came from all over the regions of Lebanon and helped in assisting the traumatized citizens. They replaced the absent, criminal, and corrupt state.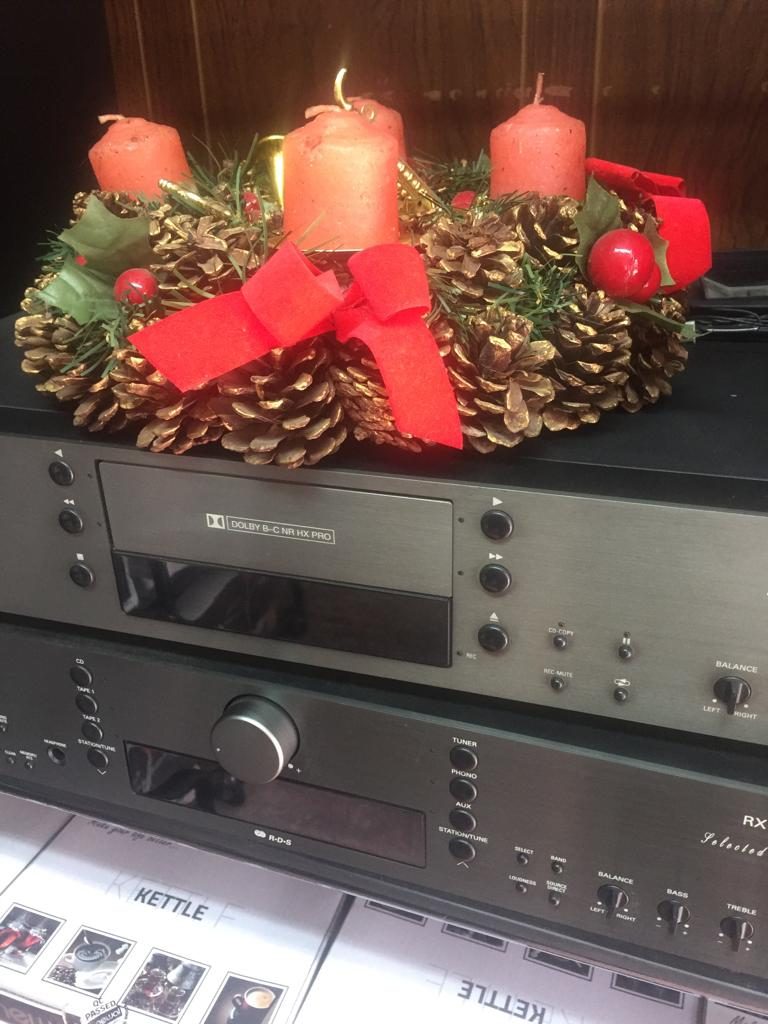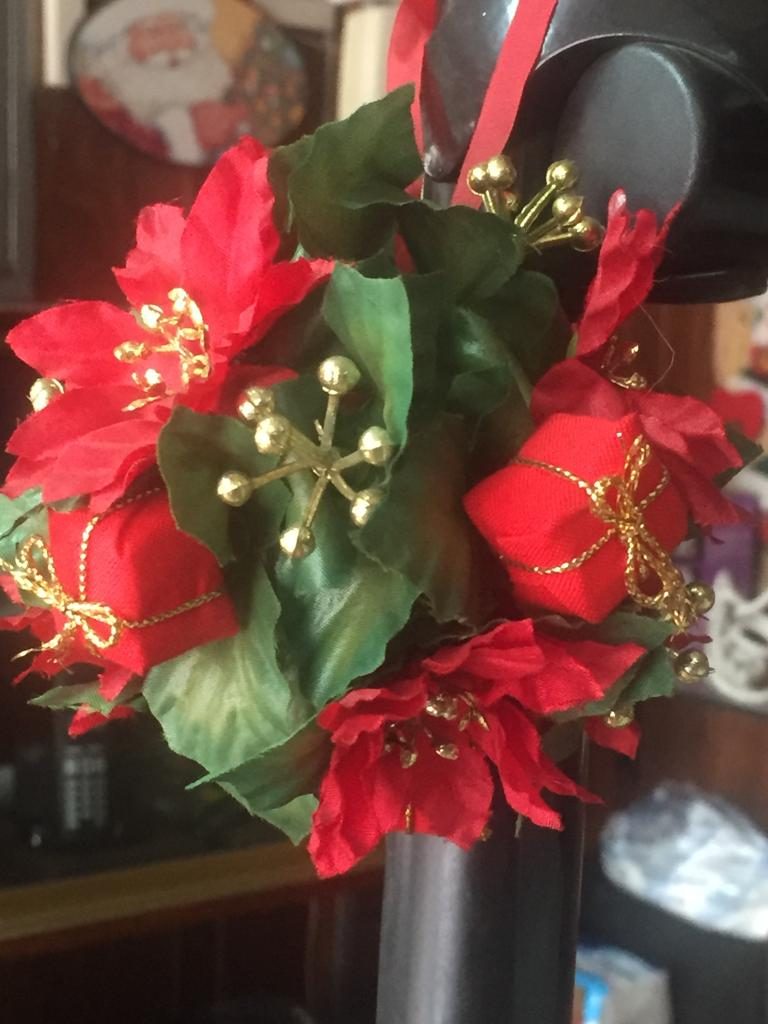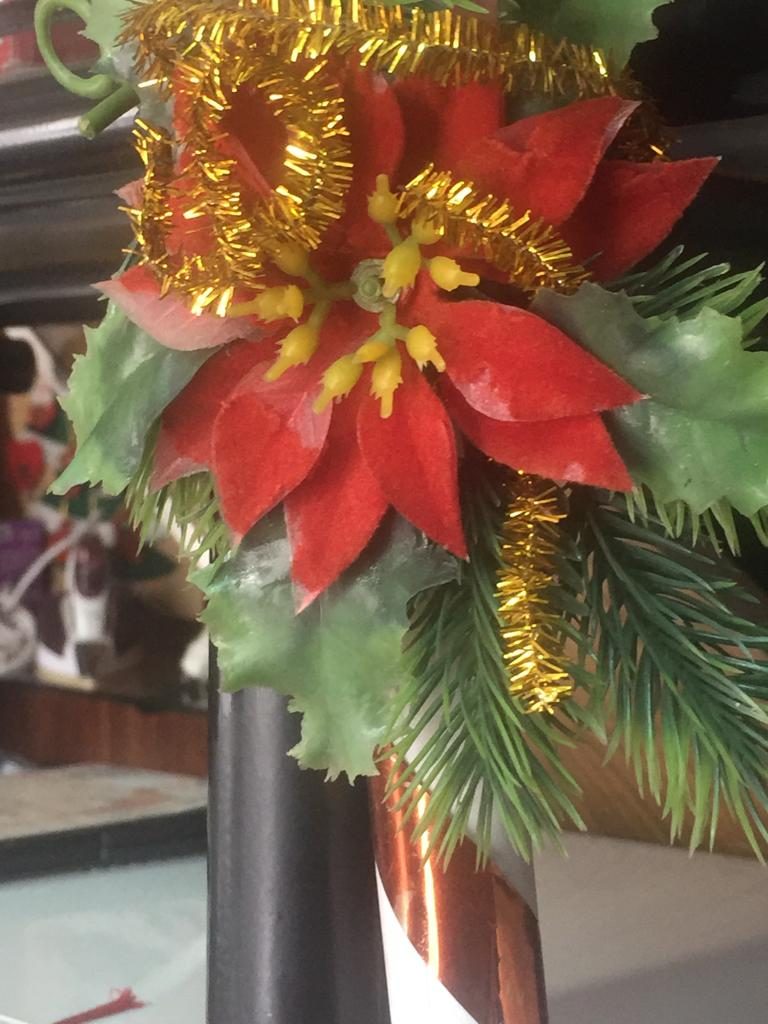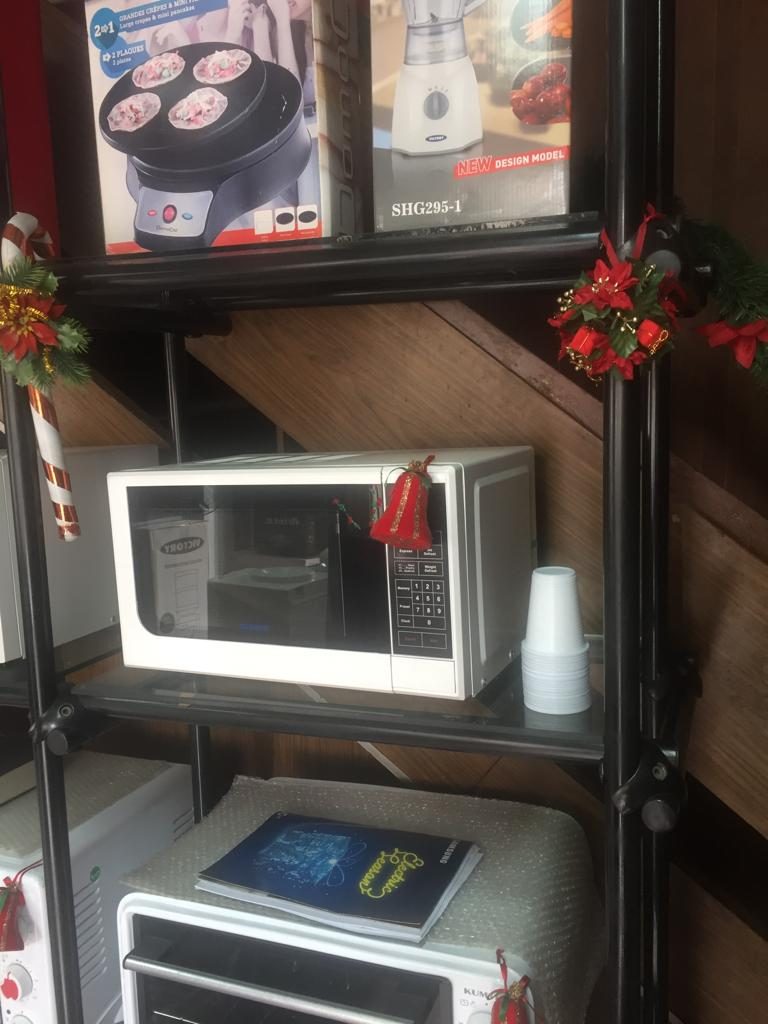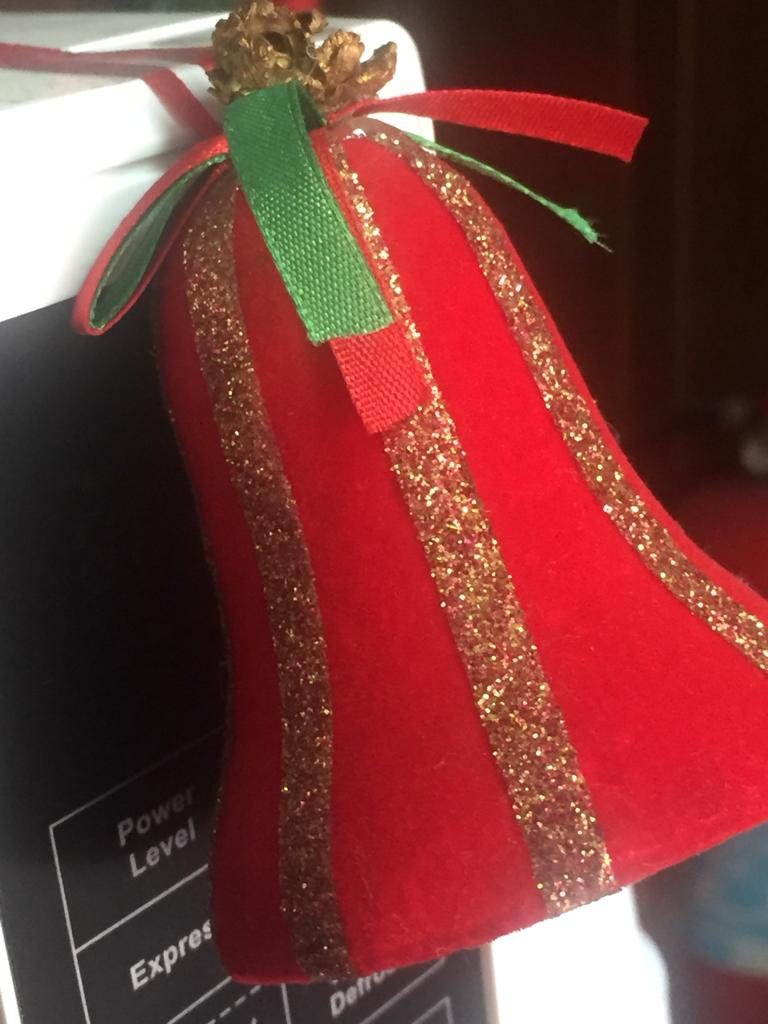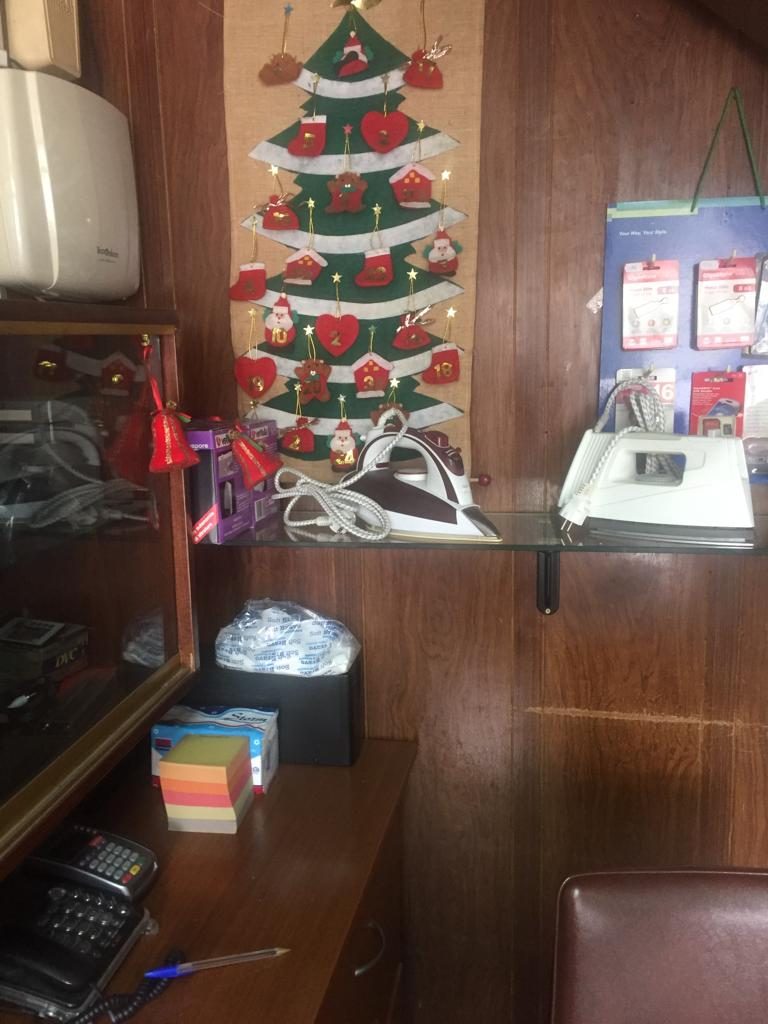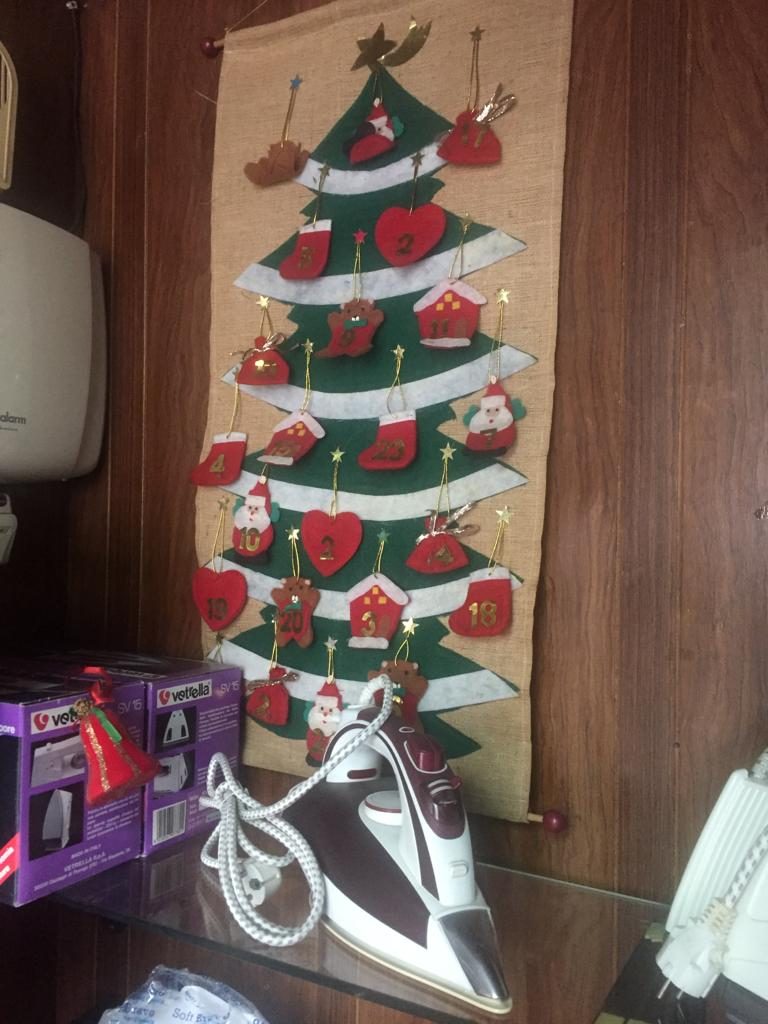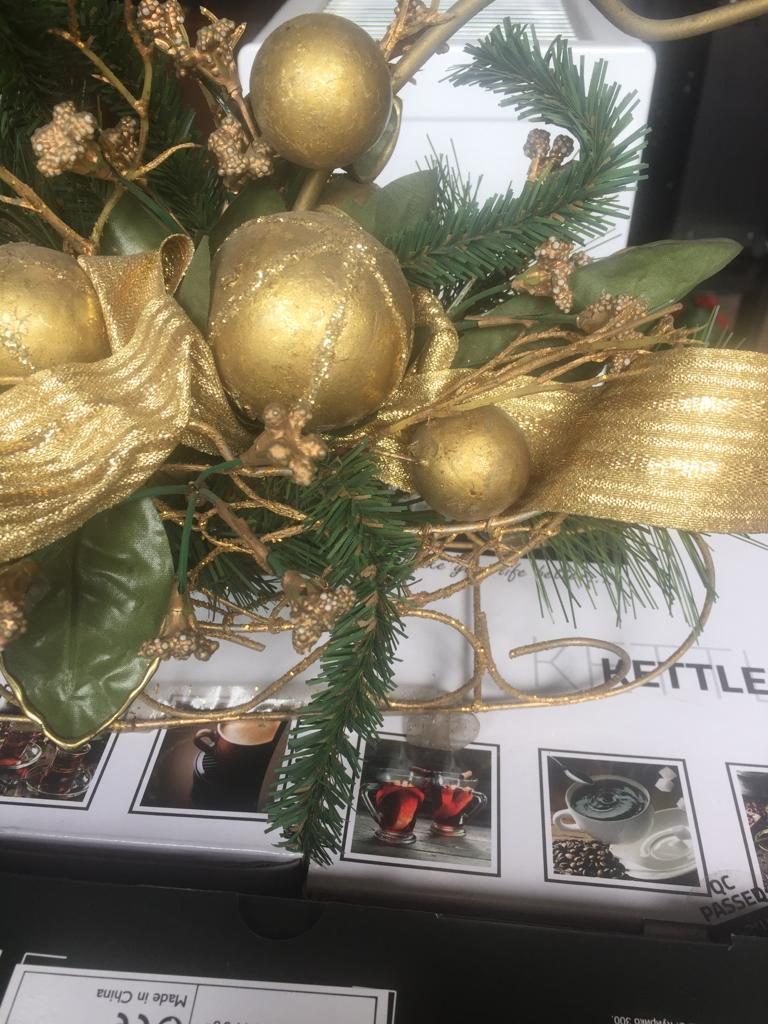 To come back to the founder/owner of Azar Electric, he has been and will always remain a hero, not just for Bambi and her sisters (and their children), but also for so many! Ask his friends, neighbours, or customers, if you do not believe Bambi. Ask his buddies in Montreal, Ottawa, or Beirut. Ask his former colleagues from Germany. Everyone respects (and love) Mr. Antoine (or Tony!) Azar.
Of note, Mr. Antoine Azar speaks Arabic, French, English, German, and Italian (some Spanish too and a few words of Greek). He taught himself so many skills, including those related to IT and technology. He is a loving spouse (always in love with Bambi's mom :)!), a devoted dad, a wonderful grandfather, a caring boss… and always, up to now, an inspiring entrepreneur. For him and his family, Sundays are sacred. No work, just fun family time… and the week of work starts all over again.
To conclude this post, Bambi's post tried to honour Azar Electric by sharing with you its success story. She hopes you have enjoyed and learned something new about this store and the man who made it all possible. If you are reading up until now dad, Bambi will stop here to say that she loves you, beyond words. She is honoured to call you her "baba d'amour" 🙂 and, if she may, she would like to offer you (and mom) this moving song by Mr. Claude Barzotti called "Papa"!
—