The above MP3 link was taken from ABC Net, thanks to RN Drive with Ms. Patricia Karvelas who interviewed Isaac's mom, Ms. Sarah Copeland.
Bambi has several posts on Ms Sarah Copeland's unimaginable life ordeal since the surrealistic Beirut explosion when she tragically lost her adorable son Isaac (as you can see at the end of this post):
https://www.abc.net.au/radionational/programs/drive/justice-for-isaac-in-wake-of-beirut-blast/13352848
For those who do not know Ms. Sarah Copeland, as a UN staff member, she came all the way from her native Australia to be posted in Beirut and devoted her time/energy to the Centre for Women at the UN Economic and Social Commission for Western Asia, known as ESCWA. Thanks Ms. Copeland for your service… and sorry for your loss :(!
Imagine that when the surrealistic Beirut port blast took her son (Isaac)'s young life, she was pregnant (she got injured herself too…). Moreover, she was only three weeks away from leaving Beirut to return back home in order to give birth to her second child!
Bambi can only imagine one little drop of the ocean of the sorrow of Isaac's parents, Mr. Craig Oehlers and Ms. Sarah Copeland. Once again, she salutes the courage of Isaac's mom (now 9 months after the blast) in going public to seek justice for her son AND for all the victims of the Beirut explosion, including other children. Thank you Ms. Copeland!
As you can hear her own words, no Lebanese politician contacted her (and the other families of the victims) to offer their condolences or words of comfort following the surrealistic tragedy that destroyed half of Beirut! They all knew about the ammonium nitrate at the port, up to the top of the pyramid of governance…
Will an "independent" international investigation, as discussed in the segment above, help shed light on what truly happened on August 4, 2020 in order to bring a form of justice to the grieving families? And to the Beirutis as well as the whole people of Lebanon… and indirectly with them, the whole generous world (people and governments), including Canadians, who supported Beirut in one way or another. Don't we all deserve the truth?
Even if these international investigations are truly independent (from politics) and efficient (despite the usual cumbersome bureaucracy), will their conclusion end up being as disappointing as the shy conclusion of the UN Special Tribunal for Lebanon about the assassination of former PM, Mr. Rafic Hariri?
In the meantime, the Lebanese local investigation (that was promised to take 5 days only, as Ms. Copeland reminded us), has seen several episodes of interference. Right now, this investigation is in the hands of Judge Bitar, described by many (including Senior Law Professors) as being both competent and decent. Good… but will he be able to "lead a truly independent, thorough investigation"? Bambi has raised this question in an earlier recent post in which she concluded with the following words: "… and may he be safe!"
To conclude this post, even if Bambi is lacking words now, she would like to send her love (and continuous solidarity) to Isaac's family!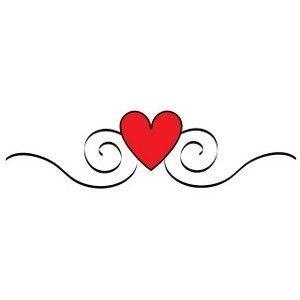 ——