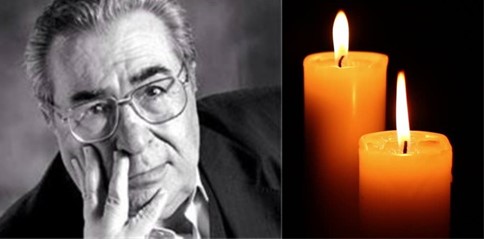 As per l'Orient Today (https://bit.ly/3Evxbou), "Lebanese composer Romeo Lahoud passes away aged 92. The author-composer created dozens of shows, presented at prestigious festivals around the world".
From L'Orient Today, we also learn that Mr. "Lahoud was behind dozens of musical theater shows that were presented in prestigious festivals around the world, including Baalbeck, Jarash (Jordan) and Jbeil (which he had contributed to creating in 1997), as well as at the Imperial Opera in Tehran, at L'Olympia in Paris and the Palais Royal des Beaux-Arts in Brussels".
Bambi will always remember his Lebanese adaptation of "My Fair Lady" [in Arabic "Bint El Jabal "] and, of course, one her favourite love songs, entitled "Khidni maak" ["Take me with you"]. She celebrated this melody on her blog in two earlier posts, shown at the end of this one.
May your memory be eternal, Mr. Romeo Lahoud. Thank you for having enriched Lebanon. If she may, Bambi would like to offer her condolences to your family, friends, and fans, including your niece, Ms. Aline Lahoud. The song mentioned above and shared below was originally written/composed by her uncle to her late and great mother, Ms. Salwa El Katrib.