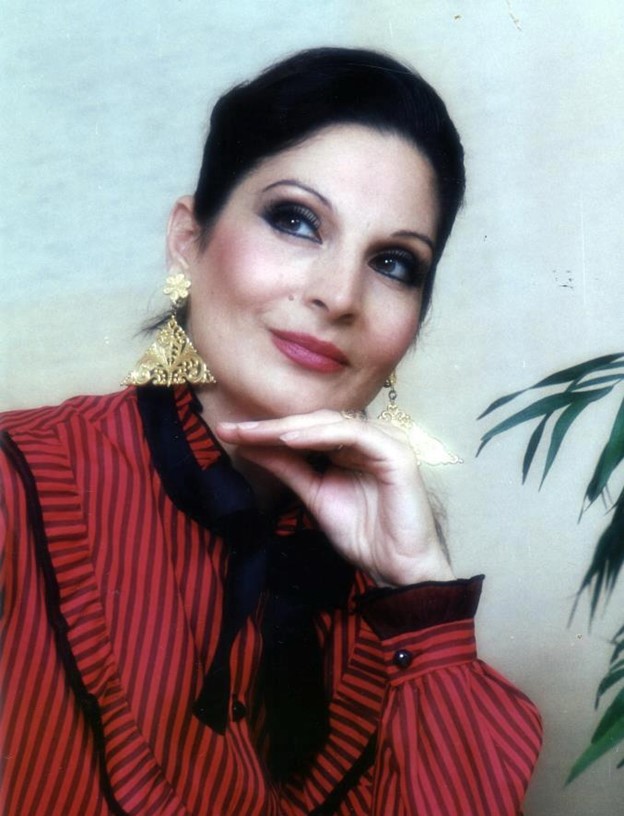 Have you ever hum the same song almost all day long?
This is what happened to Bambi yesterday. Yes, it can happen, even to a deer with a frog's voice.
The melody is a famous old Lebanese love song by the late and talented Ms. Salwa El Katrib. The song is called "Khidni Maak" ["Take me with you"]. As for the artist, she is an inspiring singer and stage actress born in Tripoli, Lebanon. Among other performances, she is well known for her key role in the Lebanese adaptation of "My Fair Lady " (https://en.wikipedia.org/wiki/Salwa_Al_Katrib). Bambi can still vividly remember parts of the latter. She also recalls the beauty of this great actress, including her height and… impressive neck height. Funny how a small/short or petite fawn can be impressed by a physical detail like the latter in addition to her beautiful voice. Sadly, Ms. El Katrib left our world too young, at age 55. May her memory be eternal…
This being said, after yesterday's long work day, Bambi took the time to search for the original song in question sub-titled in English. She thought of sharing it with you, along with three of the many current interpretations of it. The first artist who came to Bambi's mind is, of course, Ms. El Katrib's own daughter, called Ms. Aline Lahoud. Then, by searching YouTube further, she discovered a moving singer and musician for the first time. His name is Mr. Robert Al Assad. Who knows? Maybe he is famous in her birth country, but because she is far from it or not on social media (where he seems to be active), she has never heard of him earlier. Last but not least, she will re-post another wonderful interpretation by Ms. Carla Chamoun.
To conclude this post, once again, thank Goodness there is music in life. Luckily, we can all sing whether like divas or frogs!