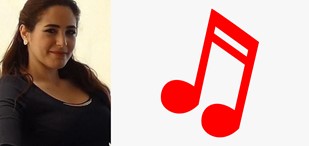 Today is January 6. It is Epiphany day. In Lebanon, it is a day off filled with both spirituality in the air, moving musical prayers or sounds of churches, and incredible smells of delicious deserts!
The beauty of January 6, 2022, is that it is also Christmas Day for the Armenian Orthodox Lebanese community (Diana, you are in Bambi's thoughts now :).
Bambi will always remember those moving Armenian prayers that groups of citizens used to sing, moving from one corner to the other in her childhood neighbourhood. At times in a nearby public garden. At other times in front of certain icon or a religious symbol on a street corner. All the spots are good to sing Christmas carols :). For those who thought that Christmas was behind us, well not for everyone celebrating it.
Indeed, in addition to today, there is still the Coptic church in Egypt that traditionally celebrates Christmas on January 7. As as result, many Canadians who happen to be Coptic Christians would also be celebrating their Christmas tomorrow. Sadly, a community in the west part of our country had its (Coptic) church destroyed by fire five months ago (i.e., the tragic vague of vandalism of 2021 for a total of 21 churches that Bambi wrote about on her blog). May they have a blessed and peaceful Christmas tomorrow.
This being said, some of the songs that Bambi will share will be spiritual. Some will even be in the Aramaic language of Jesus. However, first, who is Ms. Abeer Nehme that Bambi discovered on one of her preferred internet radio stations a few days ago, perhaps before Christmas? What a lady! Ms. Nehme sings in over 43 languages (e.g., Arabic, English, French, Armenian, Kurdish, Aramaic, Syriac, Italian, Greek, etc.). She is full of talent while being zen, not just wise or life smart. She seems to be filled with compassion and with an inspiring passion for music and singing.
According to Wikipedia (https://en.wikipedia.org/wiki/Abeer_Nehme), Ms. Nehme is a Lebanese singer and a musicologist. She "has been referred to as *the all styles specialist* because of her talent in performing dialogues between different styles of music, such as: Oriental modal traditional styles, Lebanese styles, Syriac-Aramaic religious ethnic style, Greek Byzantine religious style, Opera and modern western styles".
Ms. Abeer Nehme is also a Quanun player. Here is a picture of this oriental traditional instrument:
She "earned a bachelor's degree with the highest grade ever earned in oriental singing from USEK (Université Saint-Esprit de Kaslik)".
In addition, and always according to her Wikipedia page (https://en.wikipedia.org/wiki/Abeer_Neh), "she played the leading role in various musical plays. Abeer participated as an honored guest amongst major superstars in international festivals throughout the world, and performed as a soloist in several concerts accompanied by various International Philharmonic Orchestras. One of the compositions, "Abirou Salati" (Aroma of my prayer), is a journey through different styles of music; from the old music traditions of the fathers of the church, traditions of prayer and profound spiritualism, to the modernism of the people of God in the twenty-first century, a modernism of grandiosity and majesty."
To conclude this post, and before sharing some of her songs in different languages (along with a couple of comments), Bambi will add that this talented musicologist and singer recorded ALL the songs of a movie called Al-Bosta, produced by Mr. Philippe Aractingi [https://en.wikipedia.org/wiki/Bosta_(film)]. If you happen to be reading until now Maya, Bambi will confess to you that she still did not have the time to watch this Lebanese movie you recommended on this blog. However, she still plans to do so! Do you trust your friend's second public promise :)? Once again, perhaps she will have a post on this topic in the future!
The song below, by Fairouz, is a lullaby to a baby called Rima (yes even deer can have songs :)!). All the Lebanese mothers traditionally sing this song to their baby, describing his or her blond hair, along with a long tale that is hard to translate.
The song below is in Arabic as well. Bambi would like to dedicate it to her dear friend Alexis who likes it! She is yet to complete learning how to play it on the guitar. Still no time, but soon, hopefully. No promise here and no deadline out of fear of not being able to deliver :).
Below is Fairouz' famous Li Beirut [To Beirut] in Arabic.
Below is the Lord Prayer in Aramaic (yes Jesus' language).
Last but not least, here is Ms. Abeer Nehme singing in the language of Shakespeare.