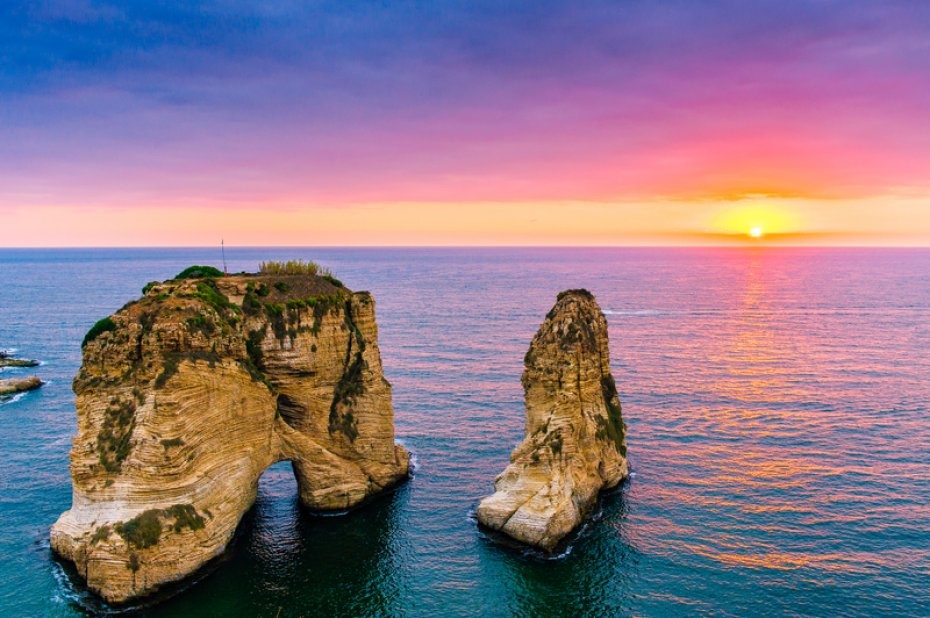 Today, the families of the 215 victims, in their own names and in the name of those of the 6000+ injured, expressed their support to Judge Bitar's investigation into the surrealistic Beirut port explosion of August 4, 2020: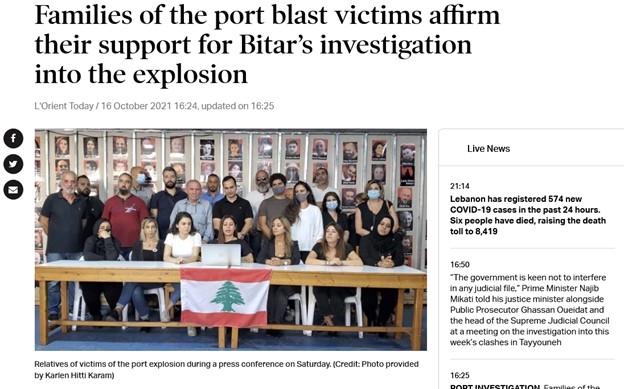 The above article is available at this link. Thank you L'Orient Today (English edition of L'Orient Le Jour):
https://today.lorientlejour.com/article/1278262/families-of-the-port-blast-victims-affirm-their-support-for-bitars-investigation-into-the-explosion.html
Of note, and according to L'Orient Le Jour, "most likely under threat, the spokesperson of the victims earlier demanded Judge Bitar to recuse himself":
In French:
https://www.lorientlejour.com/article/1278244/vraisemblablement-sous-la-menace-le-porte-parole-des-proches-des-victimes-demande-au-juge-bitar-de-se-
In English:
https://today.lorientlejour.com/article/1278273/beirut-port-blast-activist-resigns-many-fear-intimidation.html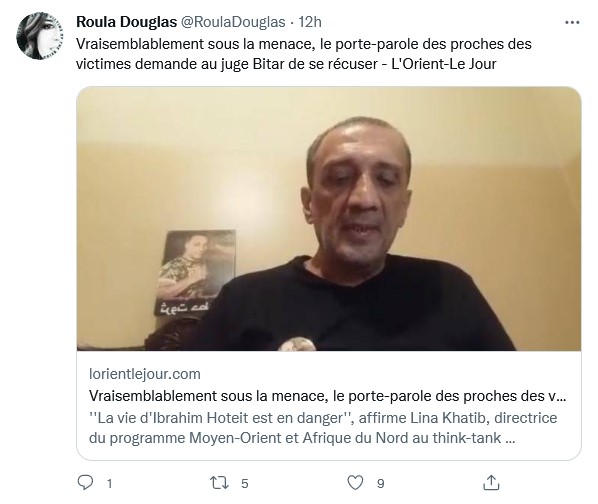 How sad, especially that in the articles above, many families reported that this spokesperson's way of speaking did not resemble him at all. His voice, his facial expressions, and the text that he read in the video. Plus, he did not consult with them earlier, which is contrary to his habits.
Anyhow, whether this poor man was truly under threat or not, Bambi is fascinated to see the extent to which the militia-mafia duo of Lebanon appears to be afraid of the truth that the investigation might perhaps uncover. Nevertheless, it is reassuring to hear the united voice of the families of the victims. Best wishes!
To conclude this post on a musical note, and if she may, Bambi would like to offer Mr. Ghassan Saliba's moving song to all the families of the victims of the Beirut blast. The song is in Arabic, but if you are interested, an English translation appears in an earlier post (shared at the end of this one).
—