In this thoughtful LCN show called La Joute, shown at the end of this post, precisely between the 0:26 to 1.17 minutes, we can hear Mr. Trudeau replying to a journalist about Bill 21 in a press conference meant to be about the horrific crime or terror act in London, Ontario (French content).
He basically said that a reflection about Bill 21 will have to occur after this tragedy and that the habit of wearing a mask during the Covid-19 pandemic might be perhaps changing Quebeckers' views because for a year they have been getting governmental services whilst wearing masks and because of a real rise in intolerance. He was likely referring here to the section of Bill 21 "on the necessity to have one's face uncovered whilst receiving public services for safety concerns" (Bambi has several posts on this bill; as shown below).
Luckily, immediately after our PM, we can hear Québec's Prime Minister, Mr. François Legault reminding Mr. Trudeau to take notice of the will of the Québeckers with regard to their bill.
Well, we may like or dislike Bill 21, but Bambi cannot help not to wonder the following:
First, doesn't Mr. Trudeau know the difference between a medical mask and a nikab 😊?
Second, doesn't he realize that his words may seem irresponsible, which is apparently the opposite of his well-meaning intention about tolerance and fraternity in Canada?
Third, why can't the journalists, in the press conference, understand that Bill 21 is made by Québec and is meant for Québec? It is the will of the majority of the population of this province, whether they like this bill or not.
Fourth and last, when will we understand hat there are cultural differences in life in this approach to secularism. This bill may not be ideal, but it is very mild compared to other similar laws in Europe. It came after ten years of a public debate on reasonable accommodations in la Belle Province.
To conclude, in this video, we can see that Mr. Thomas Mulcair (former leader of the NPD) is not a fan of this bill, specifically the section mentioned above. However, he also questioned Mr. Trudeau's words today, like the other two guests.
Of note, it was refreshing for Bambi to hear the final words by Dr. Mathieu Bock-Côté. He reminded us that "the Afzaals' tragedy in London, Ontario is not just the tragedy of their (Muslim) community there. It is OUR tragedy to all of us in Canada, whether Canadians are Muslim, Jewish, Buddhist, Catholic, Protestant, etc. All the Canadians. All the Québeckers. Not just the Muslim community. It is frightening to all our fellow citizens, regardless of their religion and this is something that must be remembered. It is not the pain of one community only. It is the pain of the whole country".
Thank you, Dr. Mathieu Bock-Côté, for your wisdom!
—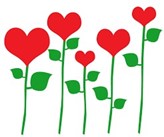 Earlier post of Bambi on the London, Ontario tragedy:
Some of the earlier posts of Bambi on Bill 21: