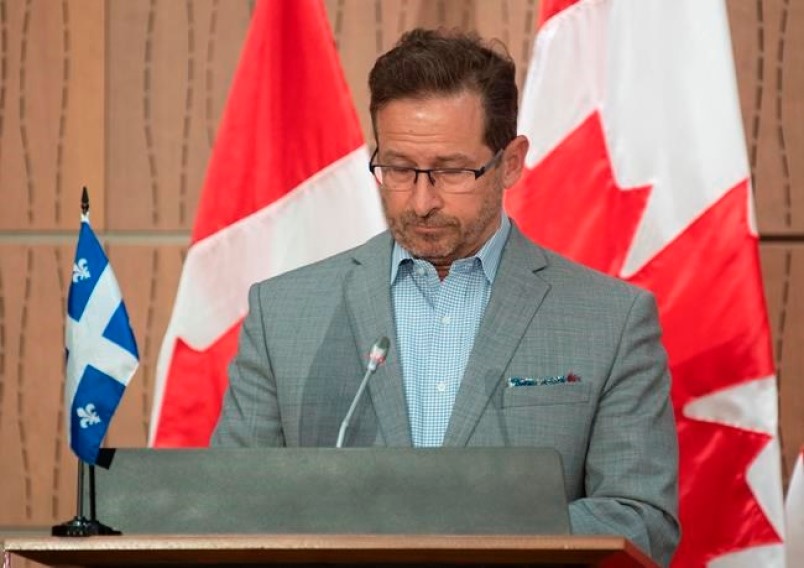 Bill 21, which is about the state secularism, was voted in the Québec National Assembly. Of note, it was also endorsed by the Liberal Party of Québec, not just by the CAQ in power.
Despite the above, Mr. Trudeau equated a terror attack that eliminated an innocent family with a bill that is democratically voted. Does that make any sense?
Mr. Trudeau is supposed to defend our Canadian values of democracy. It is Mr. Blanchet who is doing it, not him.
Mr. Trudeau is supposed to unite Canadians in times of tragedies. Ironically, it was Dr. Mathieu Bock-Côté who had the wisdom of doing so today on TV (you may see Bambi's earlier post at the end of this one).
As a reminder, Dr. Bock-Côté is supposed to be the one aspiring for the sovereignty of Québec. Yet, he had words of compassion and love (yes love) for Canada/the Canadians today.
Does it make sense to blame Québec for a tragedy that took place in a different province?
Mr. Trudeau may have resorted to imbecility today without wanting to be mean. Yet, his words insulted the whole Québec.
Anyhow, Mr. Blanchet began by inviting him to explain his position and to withdraw his remarks.
Well, Mr. Trudeau did not answer the question.
Instead, he preferred to talk about Muslims who are affected by the sad attack of the mosque in Québec, several years ago, and their fear of going out in the streets of Canada with their hijab today, etc.
Mr. Blanchet, usually a calm politician, got upset and told him the following: "Maybe there is no limit in the incapacity or to the lack of will to answer a question in parliament. However, in real life, there is a limit to such attitude. Québeckers are not less supportive of the people of London than the PM. Nevertheless, he created a link between Islamophobia, intolerance, and a bill voted in the National Assembly of Québec, which is largely supported in Québec. Will he repeat this imbecility or will he apologize?"
Below you can watch the interesting interaction between Mr. Trudeau and Mr. Blanchet. Before concluding this post, Bambi would like to thank Mr. Blanchet. She will add: Sorry Mr. Trudeau, but today you disappointed her. Indeed, as our PM, your words can be powerful, encouraging some, if not many, of your fellow citizens to continue with their ignorance of or excessive judgement of Québec.
This being said, may the Afzaals rest in peace. Much love to their surviving son, to their loved ones, to the people of London Ontario, and to all of us in Canada!
To conclude this post now, may common sense prevail in the minds of our leaders… and in the rest of the population.
—