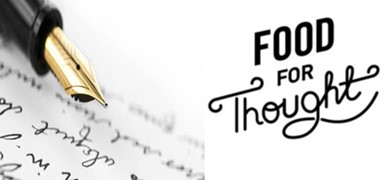 1. Hello Louis. Can you tell us what is your understanding of the Worldwide Rally For Freedom?
I don't know the details behind the Rally, but I'm in favour of the concept of freedom generally, so I'm interested in going. Apparently, being in favour of freedom isn't a given in our society these days. That's what this is about, to me.
2. Why does it matter to you to attend this event?
We live in an era where freedom is under attack, mostly by far-left elites. Unfortunately, most people are too scared to object in public, because of economic consequences: being fired, having their professional qualifications withdrawn, losing access to government funds, etc. This unfortunately leads to a situation where only those already on the fringe dare to be seen to object to these attacks on freedom. On account of this, I think that it's extremely important for "normal" people to show up and be heard. This will encourage more of the same, and make the large number of people who are too afraid to say what they think in public become less afraid to make their voices heard. The very reason why the far-left attacks people who speak out so badly is to isolate the masses from realizing that they're not at all alone in their opinions. Opinions which I'll point out were in many cases completely uncontroversial even 10 years ago.
3. Bambi has the utmost respect for your courage because it does take guts to express one's opinion, even in a clever town like ours. If there is anyone who grasps the danger of modern identity politics in Sackville, it is Lebanon-born immigrants like her. For her, this movement insists on seeing all of us not as individuals but as an extension only of our colour, gender, ethnicity, etc. We are defined and trapped by our identity and we define and trap others by it too. Of course, dividing people in such ways is not new. However, history teaches us it can be dangerous (especially when politicians play with the fire of identity politics). In your opinion, is there a risk of this radical left movement calling for a radical right movement (a real one, not the alt-right Bambi has been accused of among other absurdities, just to try to censor her)? If so, how can we prevent it?
If anyone's courage should be respected here, it's Bambi's.
As for this town, it's not clever. What you have is a dominant ideology of blind followers. It actually increasingly resembles a cult, complete with love-bombing, chanting and shunning.
There is absolutely the possibility of a radical right movement coming into existence as a response to the insanity of our times. At present, I can't say that I'm concerned about extremes on the right. They exist, but they're inconsequential. In future years, they may be a real concern, however.
What we're actually seeing now is an increasingly powerful elitist authoritarian smug far-left that has taken over much of universities, government, the court system and even made huge inroads into large corporations. It's not necessarily economically far-left, in that it's happy to cooperate (and co-opt) the corporate sector, but it's definitely authoritarian, and increasingly radical. Huge sectors of our society are in constant fear of them and of being their target, if that doesn't say enough.
4. Had you had children, would you have been worried about their education and future? Why/Why not?
Absolutely. There's no way I'd want my kids going to today's schools, as a start.
As for the future in general, if we continue in this way, in another 5 years or so, we're in the position that Argentina is in now. Another 10-15, we could be Venezuela. Hopefully we come to our senses before then. I'm far from sure that we will, however. The people who push (or go along) with today's trendy ideologies have no idea what world they'll be leaving their children. Or possibly, their desire to "fit in" is so strong that it keeps them from thinking about it. It's quite sickening, really.
5. Will it get better after the above scenario, in your opinion? Just to end on an optimistic note…
Collective insanity and revolutionary zeal eventually burn themselves out, in the same manner that other organizational structures decay: those in power start to care more about protecting their positions than about the stated goals of what they're doing, and over time, become less and less efficient, and more and more ridiculous. The late days of the Soviet Union come to mind. But that's the very long term, and there were many decades of true horrors under Stalin before that. It's much better to avoid going down that road in the first place. People don't realize what they have until they lose it, and that's a big part of what's wrong with today's society. Freedom is taken for granted. It's all a game to the far-left radicals. But it won't be a game forever. It can get deadly serious–literally.
Thank you for your time, Louis. Best wishes.