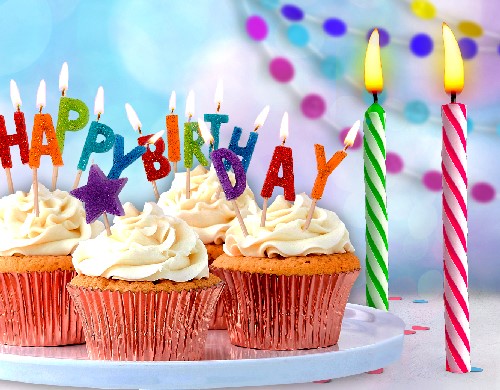 Maya's mom (and aunt) are the childhood friends of Robine, Bambi's late mom. Of note, the now middle-aged adult children of these friends, and their own children, are friends. Yes, this loyal companionship continues from one generation to the other. It survived civil wars, migration, Beirut explosions and injuries, etc. It has celebrated joys and lives of loved ones in times of sorrow. It has shared laughter and tears as well as dreams and, at times, bitter realities. It will always be filled with both much love and continuous hope.
Bearing the above in mind, in less than two hours in Beirut, it will be Maya's birthday. Like a little child, Bambi cannot wait until midnight to dedicate the September 20th (2023)'s post to her friend. May her new year be as beautiful as her, inside and out. Yes, this means HIGHLY beautiful :)!
To highlight Maya's big day, with much love, Bambi will offer her a few songs. The first French one is entitled "Un ami" ["A friend"]. Its English translated lyrics will follow the music. Thanks to Mr. Google Translate for his assistance and very silent yet sweet birthday best wishes [OK that was a silly joke, just for you Maya : )]. The other two songs, in both English and Lebanese-Arabic respectively, do not need any further description. They speak for themselves. Happy Birthday Maya ❤️!!!
A FRIEND
"A friend, it's a morning that is about to start
A gift when you wake up from your dreams
It's a bird that comes to sing in our ear
It lights up like a ray of sunshine
A friend is a rainbow of a thousand colours
A four-leaf clover, bringing good luck
It's a scarf around our neck that keeps us warm
A tattoo forever on the skin
Chorus:
You and me, me and you
Me for you, you for me
You and me, me and you
United like ten fingers
A friend is so much more precious than a diamond
On our sorrows, our sorrows, a bandage
It is a large tree, the most beautiful oak in the forest
To whom we entrust our little secrets
A friend is sometimes fragile like crystal
It's also very strong like metal
In the storms of life, an umbrella
It's a star that shines in the night
Chorus:
You and me, me and you
Me for you, you for me
You and me, me and you
United like ten fingers
A friend is a heart that beats in unison
When he sings a song with us
Together we are as much double as half
A friend is the whole universe
A friend is the whole universe
A friend is the whole universe."