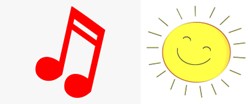 Tomorow is the Holy Cross Day. If Bambi is not mistaken, this feast is observed in both Eastern and Western churches, that is across Orthodox, Catholic, and in several Protestant traditions.
The brief spiritual music featured in this post comes to us from out of Saint-Mary's Greek Orthodox church in Beirut, Lebanon. The pure voice you hear in the video is Ms. Zeina Farah's voice praying for Jesus Christ. You can see the latter on a wood cross, which symbolizes his victory over death through resurrection (the essence of the Christian faith).
If Bambi may, she would like to dedicate Zeina's beautiful prayer to: (1) Nicole from Montreal and her parents in heaven; (2) her mom, now in heaven, and her dad who is grieving her loss. Peace, and much love, to his aching heart and to the hearts of Bambi's sisters as well as all those who love Robine 💜. This same prayer is also offered to two readers of this blog: (1) Robert, Louis' dad, because he knows how to appreciate Byzantine chants and (2) Achim because he is into both music and deep faith.
To conclude this post, Bambi is SO proud of Zeina who happens to be her first cousin once removed. She is a fan of her voice while being blessed to be related to this most beautiful woman (inside and out!) 💚. Please keep singing prayers Zeina. Keep soothing our hearts and souls while inspiring our minds.