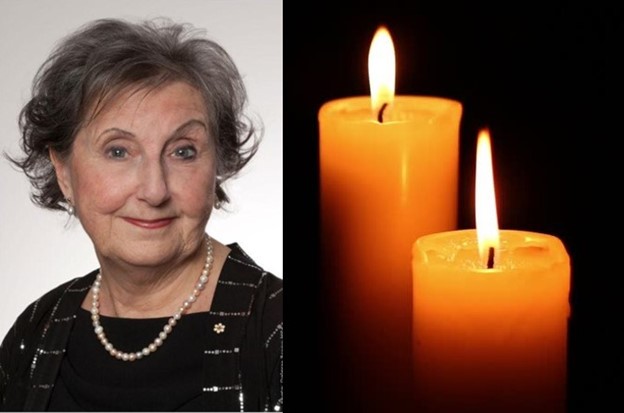 Bambi just learned, from an article published in La Presse (https://bit.ly/3XOZre8) that Canada and the world lost Ms. Viola Léger, this GREAT and highly moving actress from New Brunswick, who interpreted the character of La Sagouine, the masterpiece of Ms. Antonine Maillet; a book Bambi saw last July among her mom's collection of Canadian books in Beirut. Luckily, this book remained intact when the apartment of Bambi's parents was heavily damaged in the Beirut port explosion of 2020.
From the website of the Pays de La Sagouine (https://bit.ly/40dLtUA), we can read the following about her impressive career achievements, prizes, and honours: "Ms. Léger was named an Officer of the Order of Canada in 1989. Her singular talent has earned her many awards and honours: the 1995 New Brunswick Government's Award of Excellence in the Arts, Order of the New Brunswick -Brunswick in 2007 and four honorary doctorates. She was named Knight of the Order of Arts and Letters of France in 1991, member of the Order of Francophones of America in 1998 and Knight of the Order of the Pléiade in 2004. From 2001 to 2006, Ms. Léger sat in the Senate, where she emphasized the importance of artists in our society".

May Ms. Léger rest in peace. May her memory be eternal. If she may, Bambi would like to thank her while extending her heartfelt condolences to her family, to Ms. Antonine Maillet too, to her friends, colleagues, tourists who visited Le Pays de La Sagouine in Bouctouche, local Canadians, and all the lovers of the French language and culture across Canada, North America, in France/Europe, and in the entire "Francophonie" of the world, including Lebanon.
To conclude this brief tribute to Ms. Léger, Bambi will end with parts of the "Le recensement" she found on Youtube with the most talented La Sagouine! Thank you for the smiles. Thank you for the laughter and for allowing us to learn and reflect about the meaning of an Acadian heritage, not really American, not really French-Canadian [or "Canadians-Français" as this would be a label more meant for Québekers, as you said :)]. As a reply to this interesting scene, below is a brief yet also hilarious moment from the Elvis Gratton movie, which tries to explain what is a "Canadian français" or "Québécois" to a French tourist on an airplane :).