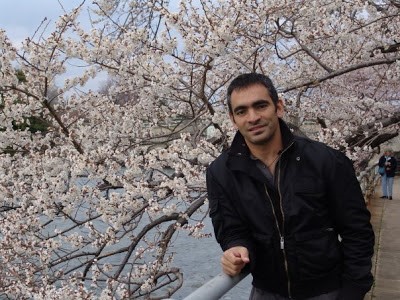 Bambi cannot end this day without sending a wink to her childhood friend Firas (or Serge)… in heaven. As many readers know, the first page of this blog includes a text written for him at the same time of his funeral, which took place in Lebanon. The entire spirit of this blog, with its underlying song "Die Gedanken sind frei" [Ideas Are Free], is inspired by Firas' legendary open-mindedness and by those unforgettable memories at the Goethe Institute in Beirut where he and Bambi learned this highly meaningful song together. God knows how much they repeated singing it in the car!
Well, Firas suddenly left us about 17 years ago… and yet, today, it feels like yesterday.
Talking about today, it is your birthday and you would have been in your early fifties.
Bambi misses you so much Firas, today more than ever ❤️. If she may, like every year, she will send her love to your dear sister and her family as well as to your adorable parents. Of course, she also sends her warm regards to all your friends around the world, from Canada to South Africa to the Middle East, etc.
Bambi's biggest honour was Gigi's kind and generous support to her; when her blog was under attack. Last year, precisely like today, one of Bambi's sisters kindly shared with her a moving screenshot of Gigi's tribute to you, her beloved brother, on your own social media platform. The latter included supportive words to Bambi, along with the logo-picture of this blog. Wow!
To conclude this post with a little musical gift to you Firas, Bambi would like to offer you two songs. The first is one of Fayrouz' songs because you loved this Lebanese diva a lot. The second is of course Die Gedanken sind frei :). May your memory remain eternal. May your beloved birth and adoptive countries, Lebanon and Canada, be in better places in terms of freedom and of economic prosperity. As for you Firas, please keep watching over us: your inspiring open-mindedness, your beautiful energy, and contagious smile are much needed in our world today!