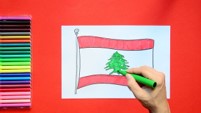 First, meet Mr. Georges Siam, with his own introduction about himself on his Twitter account: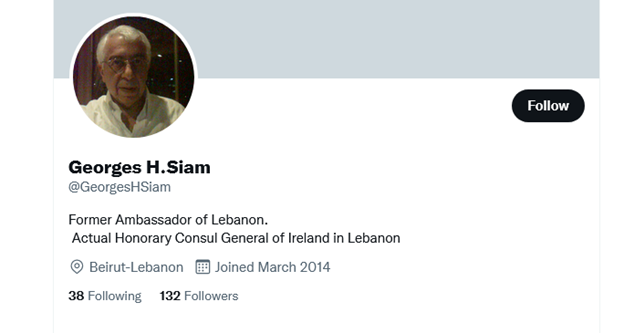 Second, here is a CNN article, featuring this story, and entitled "Former Lebanese ambassador holds sit-in at Beirut bank amid new wave of heists" (https://cnn.it/3RyyJ5C). It seems that Mr. Georges Siam is refusing to leave his bank without his own money. Of note, Mr. Siam is unarmed and peaceful.
As a reminder, what happened to the Lebanese people is surreal. It is a financial crime (i.e., Ponzi scheme). Indeed, depositors still cannot have access to their own savings since October 17, 2019 (in contrast to the country's most powerful people who have stowed their money abroad).
The country is now bankrupt with hyperinflation and with a dramatically lowered quality of life. As reported in earlier posts citing international media, the World Bank has described the Lebanese economic crisis as the worst in history since the mid-1800s.
Will the gesture of Mr. Siam make any difference? At least, it has captured the attention of international media. For that, thank you Mr. Georges Siam. Of note, from the CNN article above, Bambi also learned that, last month, Mr. Siam has publicly supported a a Lebanese depositor who held-up a bank with a toy gun.
To conclude this post on a note of solidarity with the Lebanese population, if she may, Bambi would like to offer the people of her birth country Mr. Élie Berberyan's beautiful patriotic song. It is in the lovely Armenian language and is entitled "Lipanan Im Yergir".