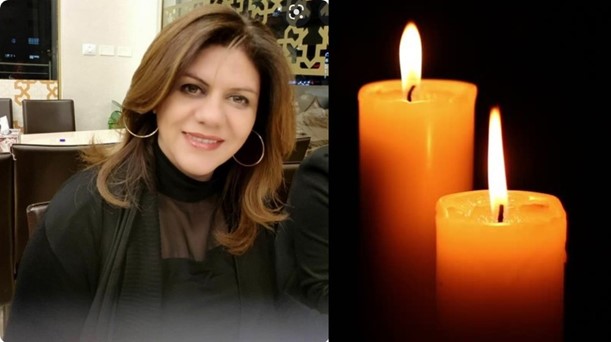 Bambi would like to thank journalist and sister Roula Douglas for tweeting the following moving news: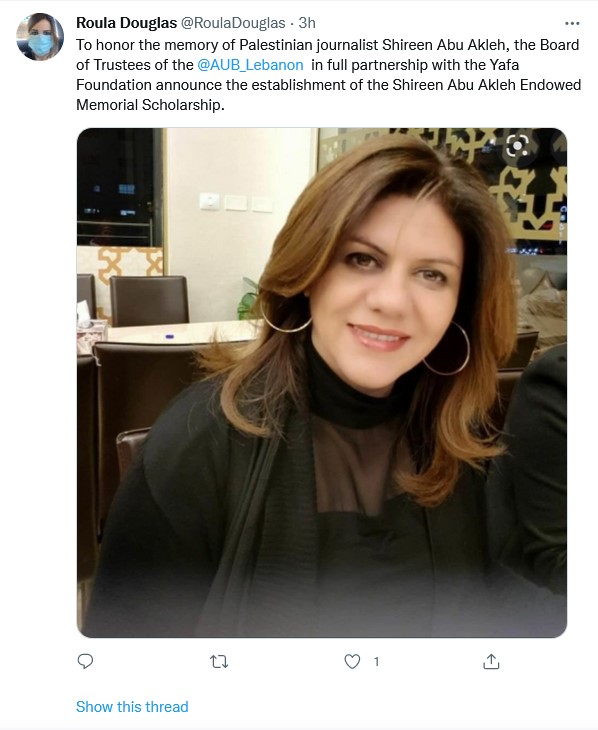 Bambi's heart goes to the family of Ms. Shireen Abu Akleh, friends, colleagues, fellow citizens, people/nation, viewers/fans across the world… There is no word to describe the sadness of her loss.
Thanks to the AUB-Lebanon, in partnership with the Yafa Foundation, for establishing an endowed memorial scholarship to honour her memory. Many brilliant students to come will benefit from it and will contribute to keeping the spirit of her devoted work alive.
If she may, Bambi would like to end this brief post with Psalm 51 by Ms. Carla Chamoun in Arabic as a form of a tribute to Ms. Abu Akleh. May her memory be eternal…