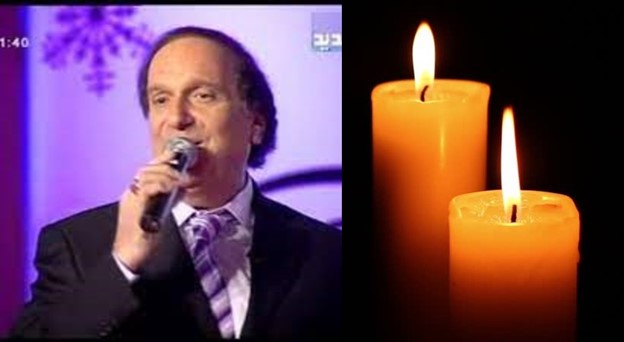 A piece of Bambi's childhood died today… with Mr. Samy Clark (https://today.lorientlejour.com/article/1291273/singer-sammy-clark-dies-aged-73.html).
Even if we are all going there and this is life, the death of Mr. Samy Clark is a HUGE loss to his birth country, Lebanon, and to our world. May his soul rest in peace. May his memory be eternal. May God know how to comfort the hearts of his family members, loved ones, and all his fans.
To Mr. Samy Clark, Bambi wants to say: Thank you for your talent and incredible musical legacy. You sang not just in Lebanese-Arabic or Standard Arabic, but also in French, English, German, Italian, Armenian, Greek, and Russian!
To end with Mr. Clark's own voice, Bambi prepared a collection of a few of his MANY songs for you (thanks to Youtube). She hopes you will enjoy them. Unfortunately, she was unable to find any German, Italian, Greek or Russian song. If you happen to have a link, please kindly share it. Mind you, Bambi has paid tribute to Mr. Clark in the past, as you can see at the very end of this post, namely with his famous and always moving "Goldorak" song (called "Grendizer" in Arabic!). She has also surprised her mother-in-law on her birthday with one of his songs entitled "Bernadette".
To conclude this post, Bambi will say good-bye Mr. Clark. She is happy because she listened to your last interview on her internet Lebanese-American radio a couple of weeks ago. You were inspiring… THANK you!
In English:
In French:
In Armenian:
In Arabic on promise in love:
In Arabic, inviting a girl to dance:
In Arabic, Mr. Clark wonders for whom the birds sing:
In Arabic singing for Marina (if you are reading until now Marina, Bambi dedicates this song to you with much love!):
In Arabic to Bernadette… yes once again, une chanson pour toi Bernadette :)!
And now in Arabic to Grendizer (yes Goldorak– "habibi/na" :)!!!):
In Arabic… to the Lebanese Armed Forces!
In Arabic… to the soccer!
—