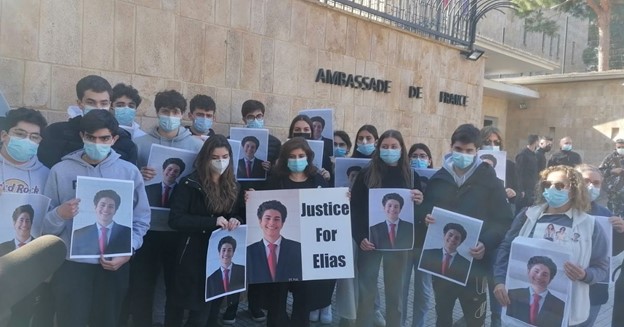 As reported by 961, "their letter pleads for President Macron to push for justice and accountability for those responsible for the Beirut Port Explosion, as it has been over a year and a half without accountability".
Bambi's heart was moved by the words (in English) of Elias' mother (LCBI Instagram in the 961). My God know how to comfort her soul… As she said once in an earlier interview, she is alive (she survived her injury) yet she is dead inside (she lost her son two weeks after the blast. He suffered from severe head injuries).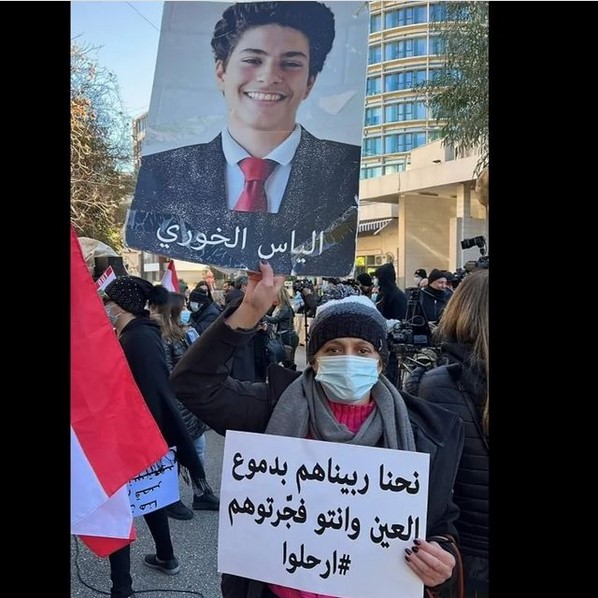 Bambi also learned from this 961 and the National (https://www.thenationalnews.com/arts-culture/music/the-lyrical-legacy-of-elias-el-khoury-teen-beirut-blast-victim-remembered-through-his-music-1.1226332) that Elias' dream was to become a rapper. Wow!
Indeed, Bambi was able to find an earlier 961 article, two older tweets by Mr. Elias Fayad, and most importantly the published music of Elias postmortem, thanks to Anghami!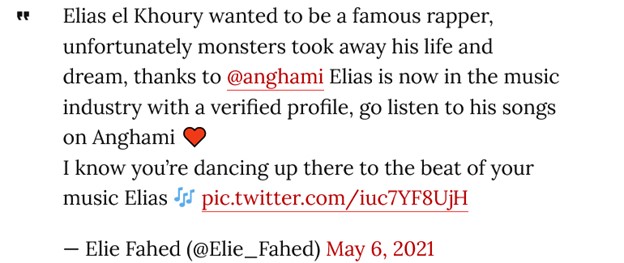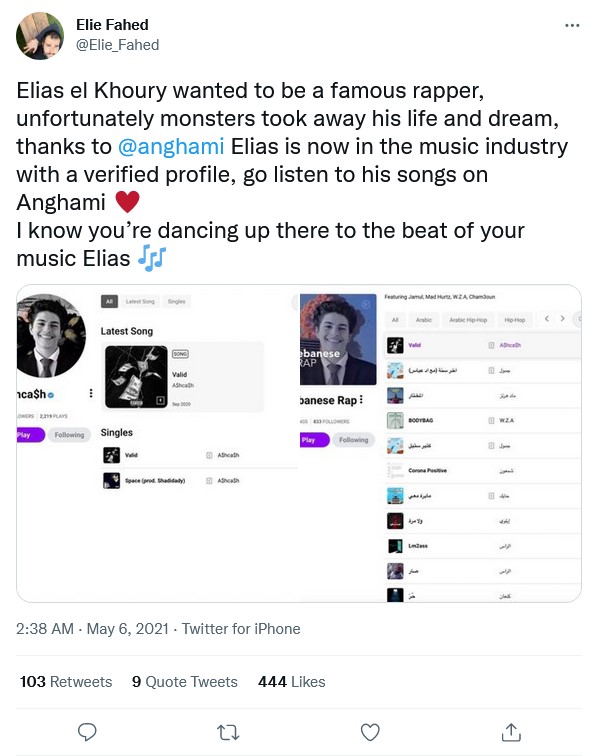 Now, to borrow the words of the 961 journalists informing us of what is taking place in Beirut, Bambi will cut and past parts of the article above here for you:
"Just yesterday, on Thursday, families of the victims conducted yet another protest, demanding an effective investigation.
They threatened to escalate their movements in the street if those in charge will continue to allow deliberate obstruction and delay of the investigation. They eventually broke into the Justice Palace.
These protests by the families, friends, and activists have been ongoing since August 8th, 2020, a day in which the people unleashed their anger at the negligence of the ruling body, after 4 days of mourning.
They were met with violence and oppression by the military ordered to squash their protest.
The Beirut Blast was historically catastrophic at all levels. Hundreds were killed, thousands were injured, some of whom have been maimed for life, and the destruction was massive in the capital.
That is to add to what resulted of severe mental illness, depression, and post-traumatic stress disorder many are currently suffering from in Lebanon. "
Finally, to conclude this post, Bambi will say the following:
(1) She would like to refer you to an older post honouring Elias (shown further below). May justice be finally served for him and for his bereaved family and friends. Bambi sends them her heart and continuous solidarity;
(2) As far as Mr. Macron is concerned, Bambi has an old post about his humanity (shown below). She remains grateful to him personally and to France, like Beirutis and the Lebanese people. As a reminder, he travelled to Beirut and hugged Tamara (who lost her mom) and many traumatized people on the streets (not a single Lebanese politician talked to them!). This being said, Bambi now hopes that President Macron and his peers (i.e., The Bidens, the European Union, and all the elites of the world who follow each other, including our own Mr. Trudeau, even if Canada is a small international player… ) will not forget tiny Lebanon before finalizing any nuclear deal with Iran; and
(3) As a last final musical note, Bambi will re-post this very MOVING Sintineddi song by Ms. Pascale Ojeil and Mr. Jean Charles Papi, dedicating it to Elias as well as all the other 200+ victims who lost their lives …. of course, without forgetting about the 5000+ injured (some still undergoing treatment— hi Maya?!), and the 4.5 traumatized residents. Indeed, as journalist Roula Douglas tweeted on August 7, 2020: "this explosion felt like the 15 years of civil war condensed in a few seconds".
—