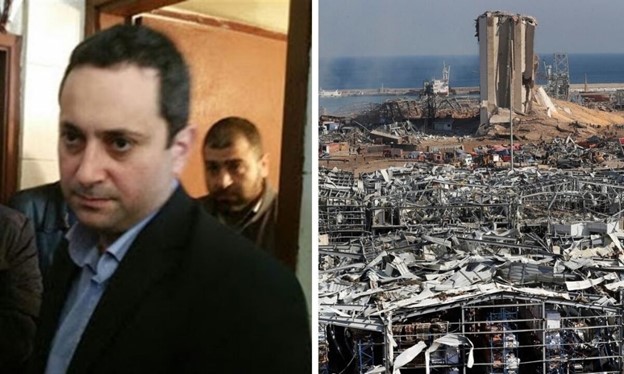 Bambi would like to share two moving tweets by Ms. Sarah Copeland from Australia. As a reminder, Ms. Copeland is the mother of the cute Isaac Oehlers who lost his life in the surrealistic Beirut port explosion.
Her first tweet is recent, from yesterday actually. It is in Arabic and shows full solidarity with Judge Tarek Bitar… Beirut's hero of justice, peace, and… hope (still).
A picture of sweet Isaac is held by a demonstrator and it reads: "I am still waiting for justice. Do not forget me". The other man, to the right of the picture, is Alexandra's (or the cute "Lexou") Naggear's dad with a painting of his daughter. The latter is now a Lebanese (or Lebanese-Canadian rather) angel.
Those demonstrators defied the harsh weather (+ 5 degrees Celsius in Beirut is Syberian cold!). Most importantly, they keep defying the Mafia that shamelessly rules them in order to show their solidarity with Judge Bitar. Once again, the latter is the target of another milestone of a FEROCIOUS campaign to eliminate him. This attack on his character is a blatant attack against the Beirut Criminal Court that he heads. All this drama is meant to preserve the status quo of historical impunity in Lebanon.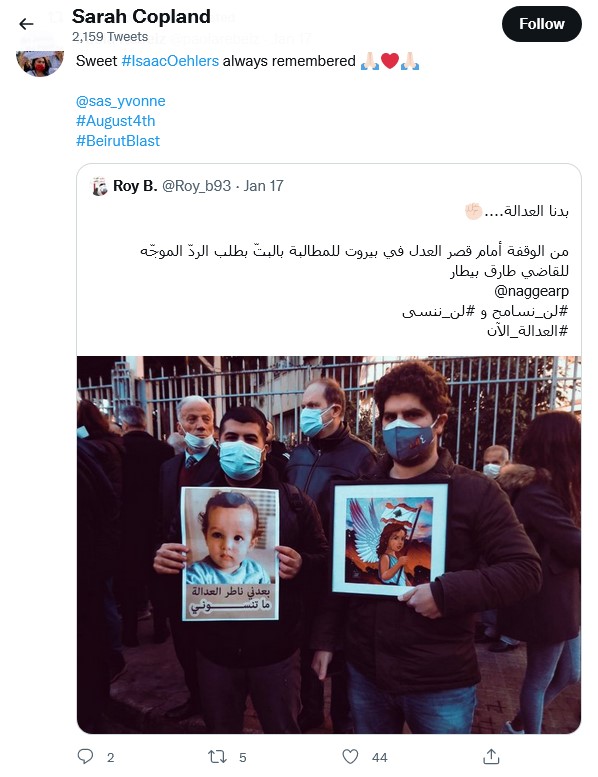 Now, Ms. Copeland's second tweet of this post is actually an older one (August 4, 2021) on the first anniversary of the Beirut blast: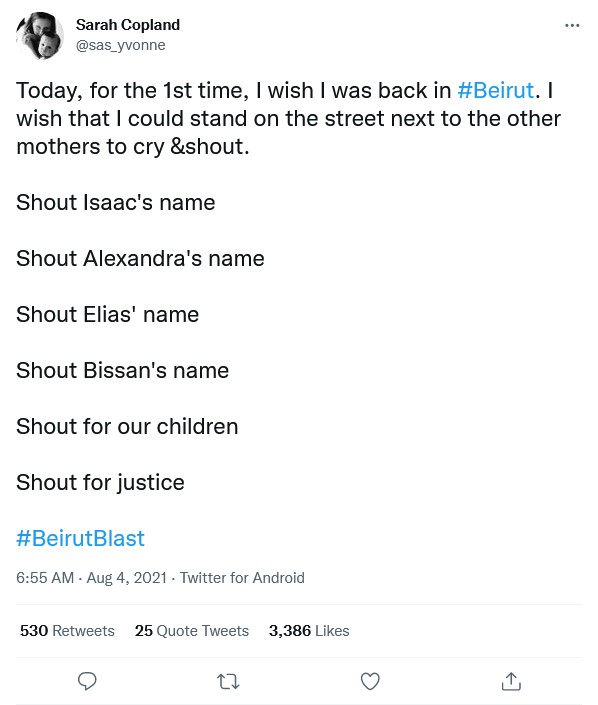 To conclude this post on a musical note, if she may, Bambi would like to offer a song to Judge Bitar (and his team). Yes, it is Mr. Anthony's Ojeil's beautiful adaptation of Mr. Jacques Brel's "Le plat pays". The song in question is in French (featured on this blog a month after the surrealistic explosion). It is called "Wind of hope ["Vent d'espoir"].
When will the wind of hope blow again on Lebanon?!