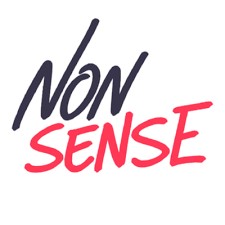 Today, Bambi's blood boiled when she heard on her internet radio that the Lebanese pound traded at 30,000 to the US dollar!
She then was informed by one of her sisters of a bank hold-up as well as other worrisome stories that are now the new reality of tiny bankrupt Lebanon.
Bearing all this in mind, she just quickly read in L'Orient Le Jour about a Lebanese comedian, residing in London, arrested at the airport because he insulted the President of the Republic (https://www.lorientlejour.com/article/1284724/un-humoriste-libanais-se-voit-confisquer-son-passeport-a-laeroport-pour-insultes-envers-le-president-.html). His name is Toufiluk (= Mr. Toufic Braidi).
What is all this about?
In what world do we live where we can no longer be funny, silly, triggering of presidents, etc.?!
If comedians cannot make fun of our politicians, who would?
Enough of censorship! Enough of intolerance! Just enough!
Bambi does not know this comedian. She does not even care about what he said and how he said it and if it triggered the President for real or those in his entourage.
She strongly believes in freedom of expression for all. This means before, during, and… after a speech as well as a comedy, an article, a post, etc.
To conclude this post on a musical note, of course it is the MUCH needed "La tolérance" of Mr. Enrico Macias that comes to Bambi's mind… You can hear this song below, if you wish, through the voice of a certain talented guy, called Mr. Pascal, who generously made it public on YouTube. Merci/Thanks to him.