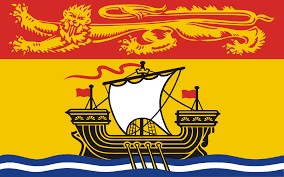 Why is our government now asking supermarkets to ensure physical distance OR use proof of vaccination?!
If they are afraid of the new variant of the coronavirus, why are they banning non-vaccinated people from supermarkets?
Wouldn't this new Omicron variant be transmitted by vaccinated travellers coming to Canada rather?
Does this measure make any sense to you? If so, please write a comment to this post to help Bambi understand.
NB Government website:
https://www2.gnb.ca/content/gnb/en/corporate/promo/covid-19/alert-system.html
CBC article:
https://www.cbc.ca/news/canada/new-brunswick/covid-19-new-brunswick-winter-plan-christmas-shephard-1.6272151
If our government wants to resort to such an extreme measure, the least would be to show us the evidence of a high transmission in supermarkets or retail businesses? Where are the data, please?
And when will we finally learn to live with the risk of coronavirus and with our fears?