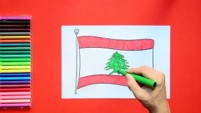 Bambi thanks Ms. Roula Douglas [OK her dear sister :)] for re-tweeting this original tweet about "Bkasssine" in the region of "Jezzine" in Lebanon: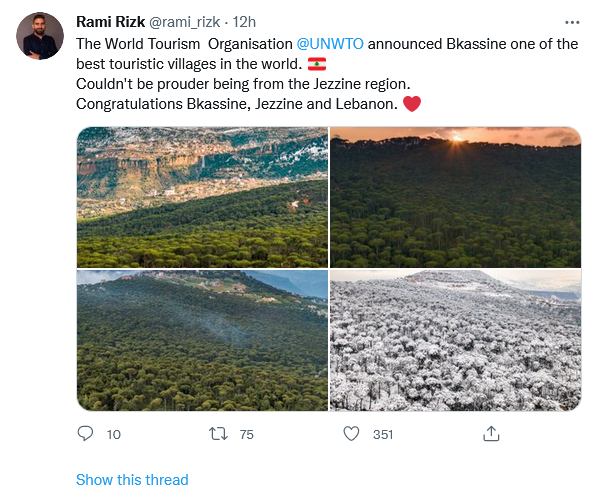 Bravo Bkassine (in Jezzine) and "Mabrouk" Mr. Rizk! Bambi has never visited this region, but she heard of its beauty from her relatives and friends. If you do not believe her, please take a look!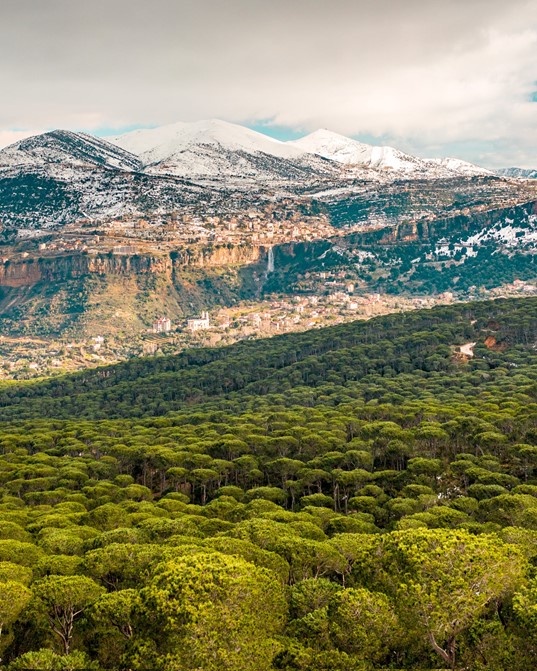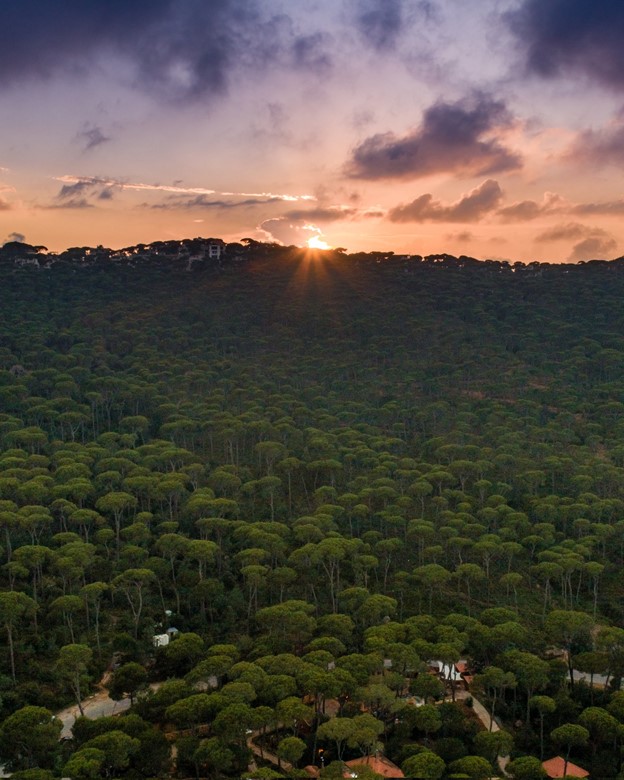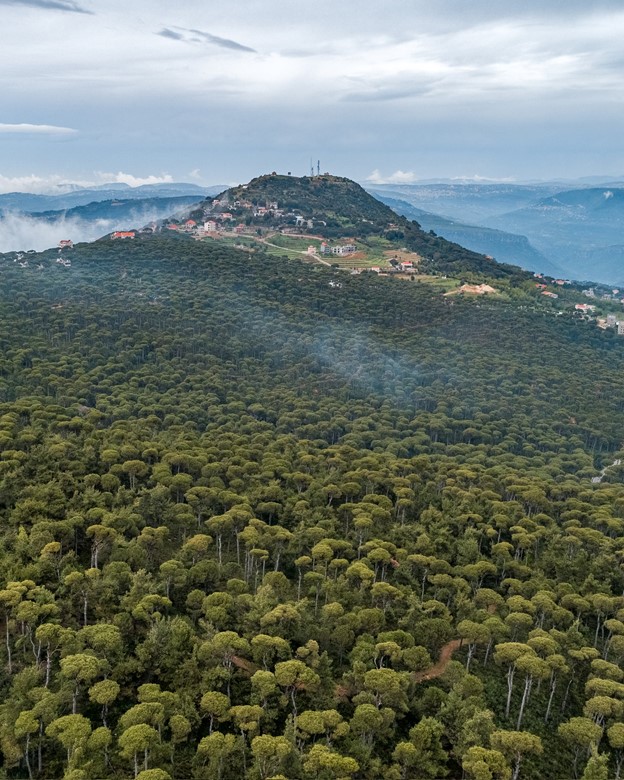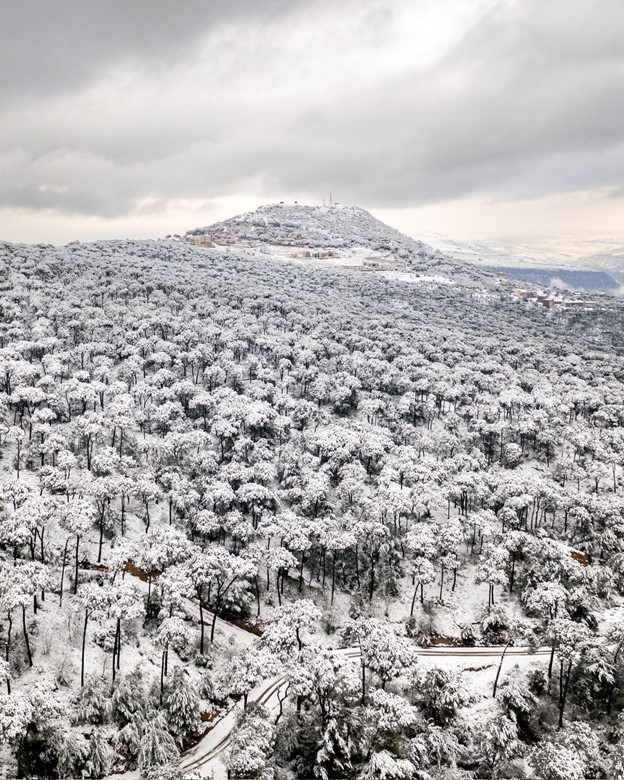 Now, that you have seen those pictures, Bambi will ask: Isn't her birth country beautiful :)? Perhaps people there tend to forget about this beauty when struggling to survive in the current multiple crises, especially the financial/economic fiasco. Mind you, perhaps many of them cannot afford to pay (or even find!) gas to be able to visit their country? Indeed, Bambi read tonight that 6 out of 10 people are dreaming of leaving Lebanon for good, according to a survey reported in the l'Orient Le Jour (https://www.lorientlejour.com/article/1283463/six-personnes-sur-dix-revent-de-quitter-definitivement-le-liban.html).
Anyhow, to conclude this post on a musical note, here is a joyful song for Bkassine (Jezzine) and all those related to it (if Bambi is not mistaken, it would be you Wassim/Coco/kids and all the extended family). This being said, the song in question is of course the famous Mabrouk (or Congrats!) song that Bambi adores because it is like an invitation to dance out of joy. It is also an opportunity for our mind to welcome all those beautiful memories, we carry in us, with our loved ones (e.g., weddings, anniversaries, birthdays, any parties, etc.). Well, Bambi will stop here. She hopes you will enjoy this post while praying that the tourism sector of Lebanon will boom again as soon as possible!