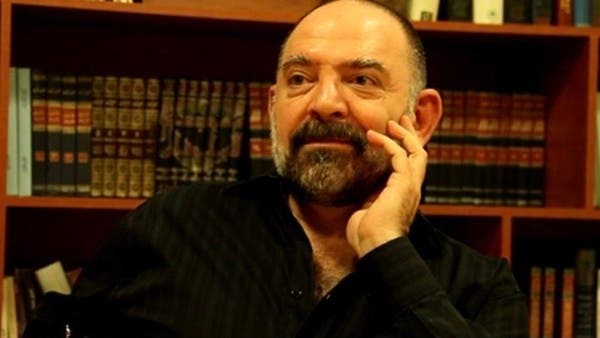 Thanks Ici Beyrouth for this moving article entitled "The wise mother of Lokman" (https://icibeyrouth.com/liban/5657). What a dignified lady!
Bambi has paid tribute to Mr. Lokman Slim in several posts back in February, 2021 (all shown below). She also featured Ms. Monika Borgmann (his spouse)'s slogan post-mortem, Zero Fear (in Arabic). My God knows how to keep comforting his mother's (Selma), sister's (Rasha), and beloved spouse's (Monika) hearts.
As well reported by Mr. Makram Rabah in French, on the day following the tragic loss of her son, Ms. Selma Merchak reminded Lebanon, and the world, of what matters the most in life (here is a quick translation for you):
"Civilized people argue, they may have differing opinions, but resorting to weapons is never the solution. We are civilized people, not animals in the jungle. The animals of the jungle devour each other. Violence can never be good for this country. It has harmed me as a mother because I lost my son. My only wish is that you use your wit, not your gut, if you really want to build a country. Lokman deserves it so much".
The wisdom and dignity in grief of this heart-broken mother is making Bambi remember the late and great Mr. Ghassan Tueni, father of another assassinated Lebanese intellectual/journalist, Mr. Gibran Tueni. At the end of the funeral service of his son, he spontaneously took the microphone and called for love, can you imagine? He said: "Let's bury hate and revenge" (later a title of a book he wrote a couple of years before his own natural death). Bambi was visiting her parents in Beirut at the time of the funeral. She will always recall the scene of the procession from the nearby hospital's morgue to his final destination where Bambi's ancestors are also buried. She will also always recall the father's moving words mentioned above that she watched live on TV.
Anyhow, to come back to Ms. Merchak, if you understand Arabic and/or read French (with a couple of English words), below you can watch her brief message to the youth of her country, as taken from the article above.
To conclude this post on a musical note, and if she may, Bambi would like to offer Ms. Merchak a song by Mr. Charles Aznavour entitled "Ma vie sans toi" (or "My life without you"). An English translation can be found here, if you are interested (https://en.myfavouritelyrics.com/charles_aznavour/ma_vie_sans_toi/). Bless your broken yet big heart, Ms. Merchak, and… may your son's memory be eternal in the hearts of those who still value freedom of expression (for all!) in our world.
—