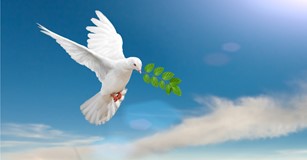 Dangerous developments from the Middle East…
Here are two media articles by Reuters and L'Orient Today on "Lebanon's Hezbollah and Israel trade cross-border fire amid Iran tensions":
https://www.reuters.com/world/middle-east/rocket-sirens-sound-northern-israel-golan-heights-israeli-miltary-says-2021-08-06/
https://today.lorientlejour.com/article/1270905/hezbollah-launches-rockets-against-israel-in-retaliation-for-airstrikes.html
The United Nations Interim Force in Lebanon (UNIFL) issued a statement today about the VERY worrisome situation:
https://unifil.unmissions.org/unifil-statement-rocket-and-return-fire-6-august-2021
To Hezbollah, Bambi will say that your fellow Lebanese citizens cannot afford another (deadly) crisis. Please do not drag them into war on top of all their crises.
To Israel (and Hezbollah), please listen to UNIFL and cease firing NOW! Do not destroy Lebanon like in 2006.
Please stop… both of you!
Everyone deserves to live in peace (and love too) in Lebanon, Palestine, Israel, Syria, Iraq, Iran, the Unites States, etc. So, for a change and to conclude this post on a musical note, let's imagine a world (i.e. the Middle East) in peace and harmony with the moving Ms. Talia Lahoud…