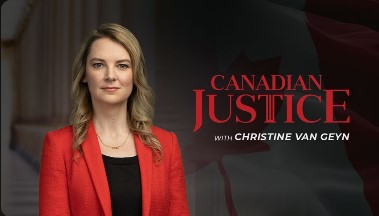 Many thanks to Ms. Christine Van Geyn who interviewed Dr. Faisal Bhabha, Bambi/Rima, and Mr. Jonathan Kay.
Bambi was able to witness the talent of Ms. Van Geyn in action (thanks to her efficient team too)!
She was very touched by the sad/unfair story of Dr. Bhabha… She is eager to devote a post to Dr. Faisal Bhababa (talent, story, etc.).
As for Mr. Jonathan Kay, one words remains on her mind and in her heart: MERCI/THANK YOU.

"Christine welcomes Journalist Jon Kay to a discussion with University Professors Faisal Bhabha and Rima Azar who share what happened after their comments were deemed controversial for their respected Universities."
https://www.newsforum.tv/videos/canadian-justice-free-speech-challenged-on-university-campuses