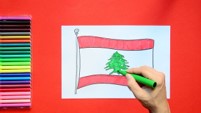 First, Bambi would like to thank her cousin Christiane for sending her the picture below, likely widely shared on social media. It dates from 1963 and it informs us that Lebanon was one of the four most prosperous countries of the world back then, after Switzerland, West Germany, and the United States: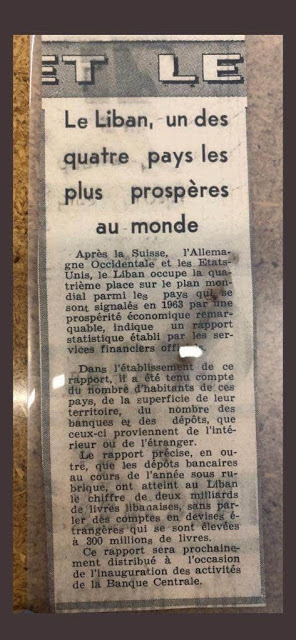 Look at the contrast with today's situation (Wion short news documentary)!
This economic fiasco is likely the outcome of the mindset/actions of endemic corruption in public service with impunity, along with an absence of a clever long-term vision of prosperity for the country (of course, there has also been a destructive 15-year civil war, in addition to regional challenges… and now a pandemic).
Bambi has always wondered which is worse in life: financial OR moral corruption? Although she is convinced that the latter is worse, the tragedy of Lebanon is that the latter is also likely responsible for the inaction of its political so-called leaders now.
Bambi is saying the above while recognizing the complex competing interests of foreign forces in this tiny, bankrupt yet always beautiful and dignified country. If over the years, the political elite had put Lebanon's interests first, perhaps this fiasco could have been prevented, mitigated, or… at least confronted by now.
To conclude this post on a musical note, here is a moving song, entitled "J'ai quitté mon pays" ["I left my homeland"] by Mr. Enrico Macias from Bambi to Lebanon and the people of Lebanon… with love: