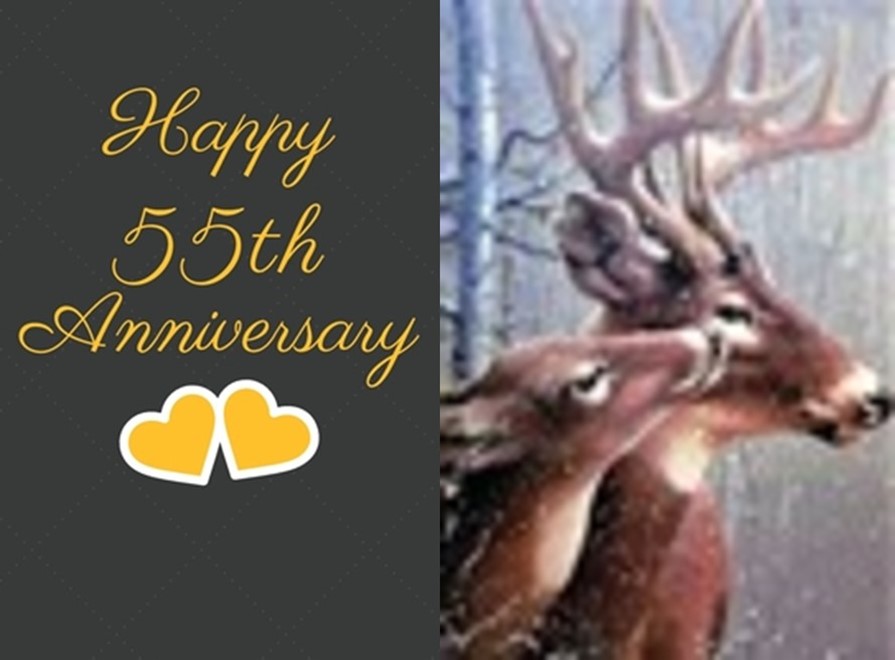 Bambi's parents form a cute couple (no, Bambi is not biased ?). They are still in love after 55 years of marriage… and seven years of earlier love!
Bambi's mom and dad are known for their integrity and big hearts. Together, they went through the ups and downs of life. They managed to raise their children during civil war. They experienced harsh family losses. Yet, they never felt sorry for themselves or made others feel guilty for their losses. They courageously moved on with their lives, always looking forward and being grateful.
They brought their daughters to the safety of Canada. Eventually, they returned to their beloved birth country while remaining very attached to their Canada. If you do not believe Bambi, you can visit them and see the two flags on their balcony. Symbolically, both flags survived the heavy destruction of the surrealistic Beirut port blast… contrary to their balcony curtains, heavy wood blinds, glass doors, and more destruction inside their apartment and on the other side of its balconies.
Yes, Bambi's mom and dad went through adversity with an inspiring dignity and… always with/in love: from wars to illnesses, pandemics to surrealistic explosions, and now to a financial crash, resulting in hyperinflation.
Bambi thanks you, mom and dad, for teaching her the following precious lesson: Love, based on respect and trust, is the essence and… richness of life!
To conclude this post on a musical note meant to honour your inspiring love, here are a few songs that Bambi would like to offer you today for fun before going to sleep (morning at your end):
1. Of course, let's start with "Mabrouk" ?, this Lebanese song for happy events, including weddings and anniversaries!
2. Mr. Jacques Brel's beautiful love song (with English sub-titles):
3. Mr. Enrico Macias' charming love song. You both appreciate his incredible talent. Mom, you had the chance to attend his concert in Montreal and dad, if you wish, you can imagine that you are singing this song to mom today ?. As for Bambi, one of her pleasures in life is to listen to his music on Middle East Airlines flying her from Europe to Beirut!
4. Mr. Daniel Lavoie's moving song entitled "ils s'aiment…" (they are in love…). Mom, like Bambi, you love this incredibly talented artist!
5. Ms. Ginette Reno with her eternal "L'Essentiel…" (with English sub-titles). Bambi's sisters also appreciate this great song by this great lady (diva!):
6. Ms. Céline Dion's deeply moving song entitled "L'amour existe encore"…:
7. For fun, here is Mr. Nicola Ciconne singing Céline's earlier song in Italian! Dad, you can understand it.. and perhaps try to sing too, if mom blocks her ears ?. Bambi thinks highly of this Canadian artist. She also feels blessed because she crossed paths with him in graduate school. What a kind and deep human being! Bambi will always remember how he used to kindly ask about her family in Lebanon each time he would drop by her office and see the picture of her family members on the wall.
8. Last but not least, Bambi will conclude with a joyful Egyptian love song (sub-titled in English) that she happens to adore, as you and all her friends in Moncton know ?:
Happy 55th wedding anniversary, Dearest mom and dad! ENJOY spending time with your daughters (OK minus Bambi… but she is participating from far away through this post ?!). Bambi loves you all so much!!