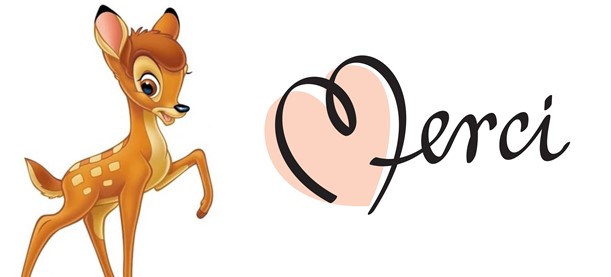 From the bottom of her heart, Bambi thanks everyone for the overwhelming support!!
She thanks all those who are supporting her in one way or another!!
First and foremost, she is grateful to her amazing (and busy!) union!!! What a GREAT team!!
Bambi is also eager to continue her list of thanks to each of the donors and future donors, etc.! Bambi's heart is filled with gratitude– beyond words!!! THANK YOU! MERCI! Please forgive Bambi if you have not heard from her yet. You will for sure!
Many caring people are sending positive vibes. Some are even kindly praying. She reassures them all that she is doing VERY well, despite the surrealistic circumstances!
To conclude this post on a funny note, here are two songs, one in English and one in French. They are meant for each one of you :).