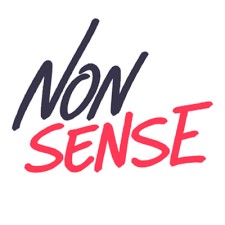 Seriously Mr. Bob Rae, do you really mean what you (or your staff) tweeted yesterday?
Is anyone surprised by the official position of Canada at the United Nations?
Where is kindness when we censor citizens who criticize the excesses of wokeism?
Where is kindness in a movement that has sadly resulted in radical outcomes sometimes, such as cancelling artistic or scientific events or even burning books?
Where is kindness when citizens have been wrongly accused of racism in the name of the "kind" so-called anti-racism of wokeism?
Where is kindness in a movement, which insists on pretending to speak in the name of minorities? And to know their best interests better than themselves?
Where is kindness in a movement, which seems to often forget to value the uniqueness and richness of each individual; instead of reducing (and confining) the latter to a single aspect of one's complex identity over a lifetime?
Where is kindness when clinical psychologists are being censored by their Colleges of Psychologists for having criticized wokeism?
And where is kindness in the attack to the reputation of professors, by our publicly-funded media and on social media, along with long suspensions from work without pay, when they criticize the so-called "kind" wokeism on personal platforms? All this when they know too well what identity politics does to a nation… for having escaped civil war-torn countries.
Where is kindness when your tweet seems to imply that refusing to endorse wokeism is an act of "unkindness"?
Maybe you just meant to support Mr. Trudeau's political ideology and this could be called a gesture of peer "kindness" toward him?
After all, you do precise that "tweets are you personal views"?
Who knows? Maybe you truly believe your own tweet?
If that is the case, Bambi can understand your position even more, Mr. Rae. However, with all due respect, she will allow herself to remind you that too much of a good thing is a bad thing… even in the case of TRUE kindness.