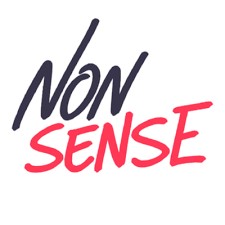 Bambi would like to thank the relative and the friend who shared with her a story from out of an American university called the Minnesota Hamline University (https://nyti.ms/3XeURVO).
From the article above and others online, we learn that a small group of so-called triggered students filed complaints to their university; after an art course ended, if Bambi understands well. One of the latter was a Black AND Muslim student; two hot identities at once. This was enough for the administrators of this university to fire Professor Erika López Prater for showing her students a piece of historic Islamic Art.
The explanation reported in the media is that in Islam you do not show any representation of the Prophet Mohamed. Everyone knows it, especially the victims of Charlie Hebdo and the Bataclan in France. All those who know Islam very well and have the utmost respect for it, like Bambi, also know that the extremism of Islamism is harmful to Islam before having a negative impact on all the society.
Bearing the above in mind, Bambi could be perceived to be from a so-called deer-of-colour group and she has relatives who are Muslims, not just friends. Yet, she strongly denounces the insanity of firing of Professor Erika López Prater for simply doing her educational job. This includes teaching her students about pieces of historic Islamic arts. What happened to this professor smells like bullying by some individuals with a thin skin and like cowardice by those managing her institution.
Why are university administrators allowing this collective insanity to happen? From what are they afraid of, more precisely? The extreme left (i.e., wokeism) or the extreme Islamism or the meeting of the abusive and bullying forces of both? And how can you teach students without concrete examples? How can teachers keep doing their job while walking on eggshells out of fear of being cancelled… for just being educators? If this is not obscurantism, what is it then?
To conclude this post, Bambi would like to express her full solidarity with Professor Erika López Prater. She hopes she has a good legal representation to defend our right to academic freedom and to keep earning a living!