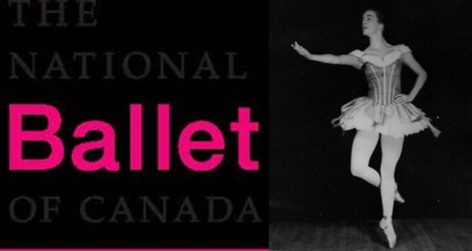 Does the world-renown National Ballet of Canada need an introduction? Well, from its website (https://bit.ly/3SvLw9P), you can learn about the National Ballet of Canada: "Located in Toronto… "it is one of the top international ballet companies, this company was founded in 1951 by Celia Franca. A company of 70 dancers with its own orchestra, the National Ballet has been led by Artistic Director Karen Kain, one of the greatest ballerinas of her generation, since 2005".
"This company has performed for over 10 million people. The National Ballet has toured in Canada, the USA and internationally with performances in the UK, Germany, The Netherlands, Israel, Hong Kong, Japan, Italy and Mexico. Most recently, the company appeared in London, Los Angeles, Paris, Hamburg, Moscow and St. Petersburg, New York City and Washington. D.C."
Now, who is the former ballerina dancer, Ms. Bernadette Béliveau? Bambi is proud to introduce her to you in the post! Among her other impressive achievements, she has been a ballerina dancer with the prestigious National Ballet of Canada.
In Bambi's mind, it clearly takes much talent AND discipline to be able to lead and sustain such a career in time. Thus, as you can guess, she is fascinated by Ms. Béliveau's national an international ballet career. However, she is even more fascinated with her capacity to re-invent and invest herself, with both discipline and passion, in a fulfilling Mathematics teaching career. Indeed, to describe her to you, perhaps the word "multi-talented" would be the most appropriate one.
Specifically, after an inspiring career in ballet dancing as featured in this post, she had a second career in life as a skilled Mathematician, teaching in CEGEP, which is Québec's college system, and university, namely Sir George William's University (the original name of Concordia University prior to 1974). That was after successfully graduating with a Bachelor of Science, with a major in Mathematics, followed later by a Masters in Mathematics at Dalhousie University. It was before and after she became a mother, another full-time fabulous career, and after her child turned five. Of note, Ms. Bernadette Béliveau is fluent in several languages, including French, English, Spanish in addition to Hebrew and Russian, imagine!
Before describing her incredible classical ballet dancing journey and career, Bambi has been fascinated to learn while preparing this post and interviewing Ms. Béliveau the following: She has been awarded the most prestigious Médaille de L'Université Laval for having earned the highest high school grades in the province of Québec. Following this, she obtained the Médaille du Lieutenant-Gouverneur for her university academic results in Maths and Physics. Bambi would have shared a picture, but sadly this highly symbolic honour was stolen twice :(. Not surprising that she was accepted in engineering at Polytechnique. Ms. Béliveau is in her eighties now. You can guess that she was the only woman to be accepted! In addition, she was also accepted in Pharmacy despite her young age, 16 only so. She got in as an exception. She was also accepted in both Physics and Maths undergraduate programs, as mentioned above.
What is this post about? Before diving together into some of her career milestone details, this post is a tribute to the talent of Ms. Béliveau, as a ballerina. First, you will have the opportunity to discover some of her main career highlights. Second, with her generous approval, Bambi will share a few pictures within the text of this post, along with a precious La Presse article from 1961 about the performance of Ms. Béliveau, along with her Ballet team of dancers (Montreal, Québec, Canada). Third, you can read an interview Bambi conducted with her back in August, 2021, when she visited Sackville, NB. It is Bambi's hope that you will enjoy this post as much as she did whilst preparing it with her preferred Ballerina in the world ?!
What are Ms. Béliveau's main career highlights? Ms. Bernadette Béliveau is an interesting phenomenon of talent because she did not start learning to dance, as a young child. Indeed, she began taking dance classes only in adolescence, once per week for over two years in Trois-Rivières before moving to Montreal (Québec, Canada), following her "Cours de Lettre Sciences", which was the equivalent of a 13th extra year of high school back in the middle of the fifties. The latter is an additional year to mandatory school, which took place before the establishment of CEGEP (college) educational system, which is unique to the province of Québec.
Ms. Béliveau faced a tough personal challenge: pursue her studies versus dancing? She finally decided to move to Montreal where she trained with the same professor from Trois-Rivières, Ms. Séda Zaré.
In 1956, she took part in dancing auditions and she danced with the "Montreal Theatre Ballet", which was founded by Mr. Bryan McDonald. At that time, he had the innovative idea to create ballets using Canadian composers.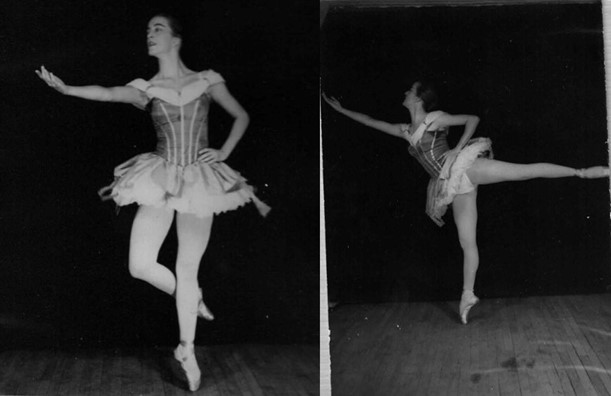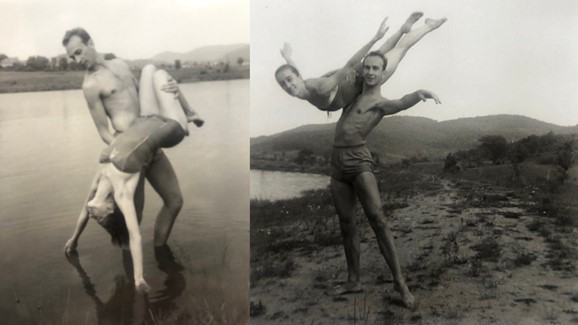 Simultaneously, Ms. Béliveau had some working contracts on TV. For instance, she danced in children's programs, as dancing animals, weekly for two years. In addition, she appeared in the "Les Couche-tard" (https://bit.ly/3fcpQkF), working with Mr. Roger Beaulu and Mr. Jacques Normand. Furthermore, she worked with Ms. Juliette Béliveau (Nicolet, Québec). The latter was a talented French-Canadian actress and singer with the Family Plouffe; a street in Montreal is named after her (https://bit.ly/3r5avVL).
Of note, Ms. Béliveau also danced in spectacles choreographed by Ms. Séda Zaré. In them, she reported having had the honour to dance with senior dancers from the National Ballet of Canada, including Ms. Irène Apiné and Mr. Yuri Gotshalk.
Following all the above, Ms. Celia Franca, the founder and director of the National Ballet of Canada, came to Montreal (from Toronto, Ontario) for auditions of dancing students. She offered Bernadette a summer scholarship. Following this, Ms Béliveau was invited to join the company. That was in the late fifties-early sixties. In total, she danced professionally for about 10-15 years, literally across all Canada, the USA, Mexico, as well in the French capital, Paris!
After the National Ballet of Canada, Ms. Béliveau went to France. She trained with Ms. Ilich. Following this incredible international opportunity, she was offered work contract with the "Opéra de Lille". She also was offered opportunities to dance in Marseille, Toulouse, Tour, and in Aix-en- Provence.
Following her journey in France, Ms. Béliveau returned to Canada. Around that time, Ms. Séda Zaré founded the "Ballet Concert" company for many years.

As an anecdote, Ms. Zaré happens to have known the sister of Mr. Charles Aznavour. This is how Ms. Béliveau learned how to sing "Karoun Yerevan" ?. Bravo to her!
Upon leaving professional dancing, Ms. Béliveau returned to school, as a part-time undergraduate student within the program of Bachelor of Science in Mathematics at Sir George William University in Montreal, as mentioned previously. She did this for two years and then continued on a full-time basis.
During her part-time studies, she taught both children and adult ballet classes for Ms. Zaré's own studio. Her motivation was to provide a few courses to help young dancers.
Following this, she moved to Dalhousie University in Halifax (Nova Scotia) to pursue a Masters in Mathematics with with a two-year Killam Schorlaship.Then, she worked at her alma mater in Montreal, as an Administrative Assistant and as an Instructor.
She then became a Maths Professor at Vanier College (Montreal) for 8 years. Finally, as mentioned earlier, she became a mother to an "extraordinary" : ) son; OK the description came from Bambi (since mothers are naturally biased). She cared for him and raised him at home full-time until he went to school while she resumed work for about more five years.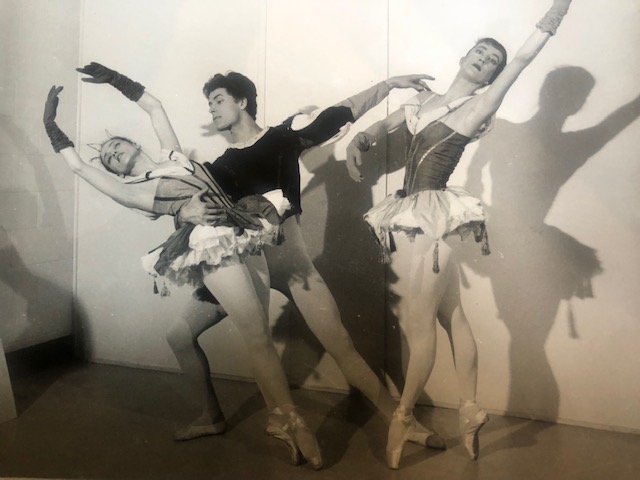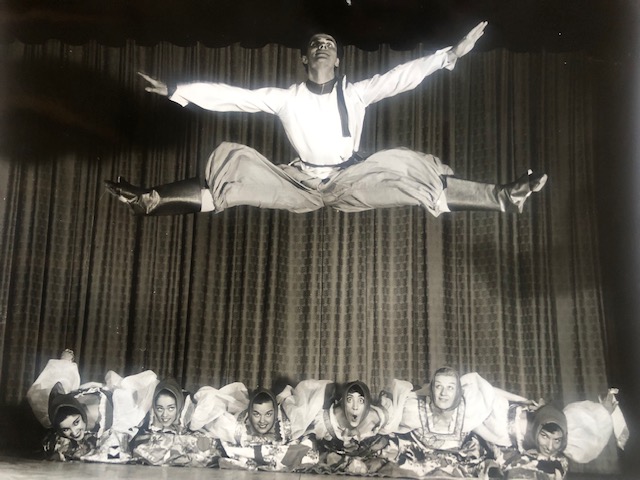 Now, what did Ms. Béliveau share with Bambi, as she reflected on her first career, as a ballerina dancer? In her own words, here is what she said!
Question # 1 by Bambi: From which year to which year, did you dance with the National Ballet of Canada, and what are the words that come to your mind to describe those years of your life?
"This took place in the late 1950s. For me, it was a dream come true. I was very torn between continuing my studies or going into dance. The choice was difficult. After high school, I left Trois-Rivières for the big city, Montreal. The big decision. Decide to go register and then go do it. I seriously considered studying pharmacy, but I was too young. I got an exception because of my grades. I finally refused this choice. For engineering, I was missing a course. I studied it on my own. It was a geometry class. Following that, I went to write the exams and I was accepted. I ended up refusing this option for dance. It's only when you get older that you realize how short a dancer's life is. I enjoyed it, and I might have liked to teach advanced professionals but not small children. Not really my thing. I will end by saying that I did not stop dance abruptly. I balanced my part-time studies with it for two years and then I devoted myself to full-time studies".
Question # 2 by Bambi: What can you share with the readers of this blog about your daily discipline during your practice and your life experiences, as a traveller from city to city for performance?
"It takes so much determination and a love of dancing. In the case of many trips like I did, the dancers (a few men among the women) were very close to each other, no rivalry, all friends. Resources were sometimes limited. So, we were 2-4 people in the same room. In general, it was like the life of a big family.
For the national ballet, we had classes in the morning (training, regular exercises 1 hour and a half). Afterwards, it was ballet rehearsal until 4 PM.
On tour, there were daily rehearsals. At the time, the company was young, and we did a lot of ballet performances only once in each city. So, we left around 5:30 AM or 6 AM. We arrived at the hotel. We had to settle down and go to the theatre to ensure we got the place. After the rehearsal on the stage (around 5 am usually), there were a few free hours but we always had to be ready for the rehearsals at 5 pm. Depending on the size of the stages and if many dancers were present there, it was necessary to practice in a new space (a different size). You had to prepare (e.g., make-up, clothes, etc.). At the end, we had to go back to the dressing rooms, then eat for those who were eating… and then back to the hotel around midnight and then wake up at 5am. This was at the beginning when the company was still young. After that, that changed quite a bit. Nowadays, the company travels very little. It is based in Toronto. A few times in Europe but generally on the spot".
Question # 3 by Bambi: What can you tell us about the friendships you have built with the other dancers throughout your career and perhaps beyond?
"I would say that my best friends today, even after having left dance, are those from dance. It's still there. Not like in the academic world. There have been friendships in this last world but not like in dance. Lifetime friendships. Because you lived together. It must be said that the people were young. Easier to adapt to all kinds of human characters (e.g., one of us was just 14 years old. She became very important in the dance world. She was very tall, I recall, and she later became famous)".
Question # 4 by Bambi: What are some of the lessons that the ballet may have taught you about life or about yourself, as a human being?
"Definitely discipline and persistence. As my son has always told me: you, you do not give up. Now, I let go because physically I am no longer able (I am 84 years old). I am still able to step over fences. It doesn't make sense to do this again at my age 🙂 It remains but there may be unhappiness afterwards. For example, what to do when you can no longer dance? Some don't know what to do. Nowadays, young people are better prepared for their retirement. Sometimes there are back or hip or knee problems. Atrophies sometimes but that goes with old age too. If there is a predisposition, it does not help but it also depends on the body of each person".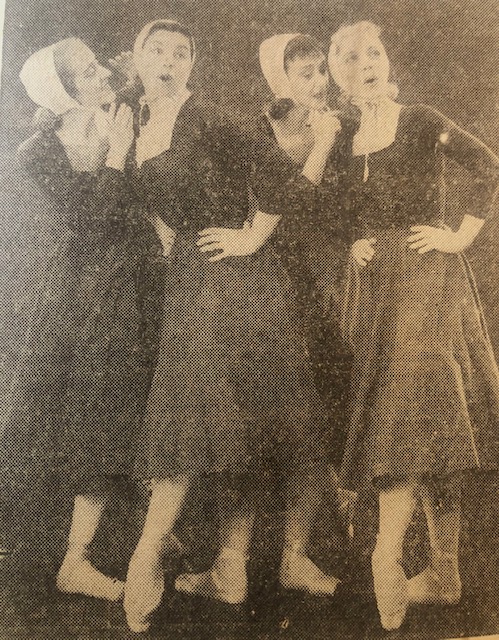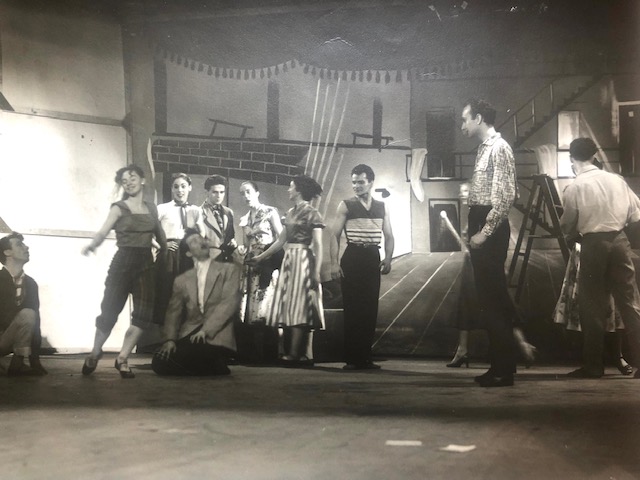 To conclude this post, Bambi would like to thank you Bernadette for giving her the opportunity to honour your inspiring career, as a ballerina dancer (of note, you reported having also enjoyed your maths teaching career. Good for you!). As for you, dear readers of her blog, she hopes you enjoyed a flash-back to the vibrant world of ballet in Canada, both domestically and internationally. She will leave you now with a last picture of Ms. Béliveau, along with a song entitled "Dernière Danse" ["The last dance"] where the talented French singer, Indila, "dances with the wind and the rain".