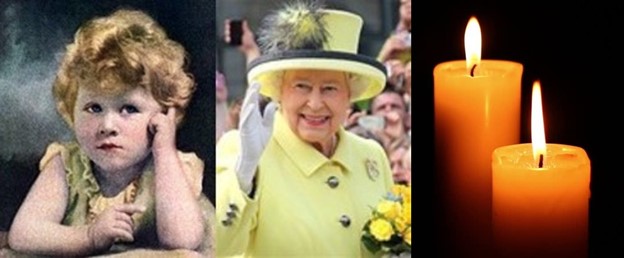 Bambi had an earlier brief post paying tribute to her Majesty Queen Elizabeth II on the day of her death, as shown further below.
This being said, on September 8, 2022 (yes same day as the above), La Presse was too rushed to tweet the following: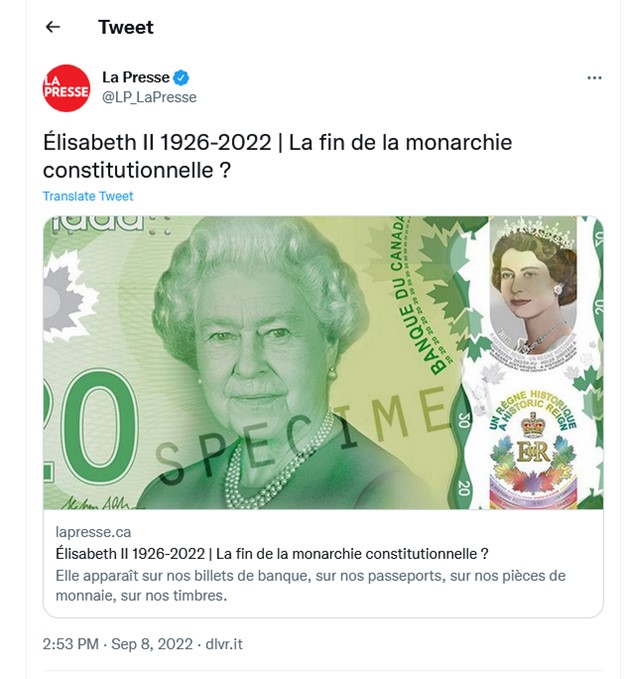 The tweeted article above is about the end of the constitutional monarchy and it is telling us how her Majesty Queen Elizabeth II appears on Canada's bank notes, passports, coins, and postal stamps. Bambi does not have any problem in life with any publication. Yet she could not help not to think that it seems insensitive, and surely disrespectful, to start with such newspaper articles JUST a few minutes after this lady's last breath of life.
The above came in contrast with the wonderful tweet of Mr. Yves-François Blanchet with respectful and dignified words of condolences to the British people. We are talking here about the head of the Bloc Québécois federal party, which is far from being pro-monarchy or even perhaps pro-Canada, especially without a strong and respected Québec (i.e., its best interests). Thank you Mr. Blanchet for your professionalism and humanity: "On behalf of all elected officials, teams and members of the Bloc Québécois, I send our most sincere condolences to the people of England and to the family of her Majesty Elizabeth II. She has been in the heart of a troubled century with the desire to be a positive force within it".

As for Lebanon, Bambi does not know what to think of its decision to declare three days of national mourning and an additional fourth day of national mourning on September 18. Why? Does the official Lebanon think it is part of the Commonwealth or what? And by the way, did Lebanon have as many mourning days after the Beirut blast?
https://www.naharnet.com/stories/en/292444-lebanon-declares-national-mourning-over-queen-elizabeth-s-death
—