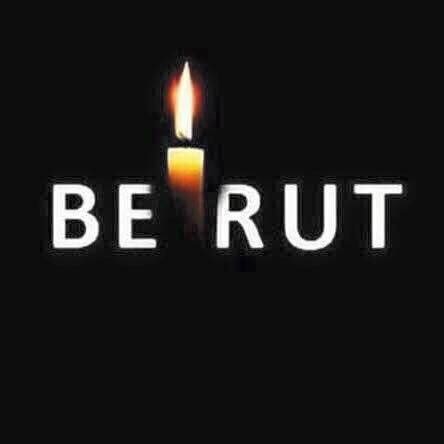 Tomorrow it will be August 4, 2022. Yes, it is almost the two-year anniversary of the the surrealistic Beirut port explosion. Twenty-four months have passed… and there is still no resemblance to justice.
Since her arrival to Beirut, almost a month ago, and up to her journey on three airplanes taking her very far away from it, Bambi has been wondering how to pay tribute to her birth city. How can she honour the victims, the grieving families, the injured (many in the coma still!), and all the silent traumatized population of the Lebanese capital?
Well, she has finally decided to: (1) post Fairuz' Le Beirut song, as interpreted by singer Amrie Saurel and pianist Michel Tardieu today, that is on the eve of this sad anniversary; and (2) to observe 24 hours of silence on her blog. This means that there will be no post on August 4, 2022.
May everyone's memory be eternal. Peace, safety, dignity, and much love to Beirut… and to the entire Lebanon.