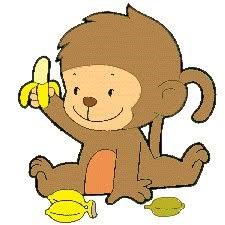 Bambi's heart is with her friend who has been driving many miles, day after day, to the office of passports housed in the Complexe Guy-Favreau in downtown Montreal. She did not need this extra stress in her life when already she is dealing with chronic stress in her family. All what she needs is a renewed Canadian passport to be able to fly in 3 days to Beirut to see her family after three years apart.
Thank you Mr. Mario Dumont for your article about the unacceptable delays in passport renewals in Canada, published in the Journal de Montréal (https://www.journaldemontreal.com/opinions/mario-dumont). Bambi will try to translate it for you in the following paragraphs. She will just make one final sarcastic comment: At least Lebanon's delays could be explained by the country's bankruptcy and justified by the fact that this country is part of the so-called (or formerly called?) third world.
—
"I spent a night under the stars in front of the Guy-Favreau complex, the main passport center in Montreal.
I spent the night outside on a folding chair because my government is no longer able to issue passports. Yesterday, federal ministers finally recognized the seriousness of the crisis. I spent the night outside because the managers of the federal buildings where the passport offices are located decided not to accommodate citizens. They didn't want to hire a few night guards to allow queues inside, with restrooms and sheltered from the weather. Although the citizens who wait are the poor victims of their incompetence.
This decision is representative of the rest. Tax payers who exercise a right by applying for their passport are left to their own devices. Security agents have been given the mandate to manage these herds of disturbers and to prevent the cameras from showing the disaster live. To hell with the service.
The absolute blur
No one provides any information to the people waiting. Security guards do not work directly for Service Canada. So they don't know the procedures. And those who hold the answers are not very accessible.
The hundreds of citizens waiting do not even understand what is happening. Not a single sign provides explanations of the procedures. Not a single document is given to people who have been waiting in some cases for two nights. The distress is unspeakable. I understand that employees are busy processing files and getting out passports as quickly as possible. They even work overtime! But the bosses, in their role, must ensure communication with the public. When hundreds of people are waiting for explanations, they have a duty to respond.
Bosses in their burrow
Passport office bosses don't want to see the waiting herd, they don't want to be confronted with it. In this sense, they project the same image as their department and as the entire federal government in this crisis. Sitting in an ivory tower while things go bad on the pitch. We were led to believe for a while that the government was receiving inordinate demands. In fact, the current volume is the usual volume that we knew before the pandemic. And the return to normal numbers was more than predictable with the resumption of travel. Only the federal government did not see this coming. What I saw that night is deeply shocking. My neighbour slept on the asphalt on a yoga mat. Her husband had waited all night before, for nothing. Being an immigrant, she has not seen her father and mother for 4 years. She hoped to submit her application in the morning, to receive her passport in the afternoon, in order to catch the plane in the evening. "Such chaos, I didn't think it was possible in Canada," she concluded…"