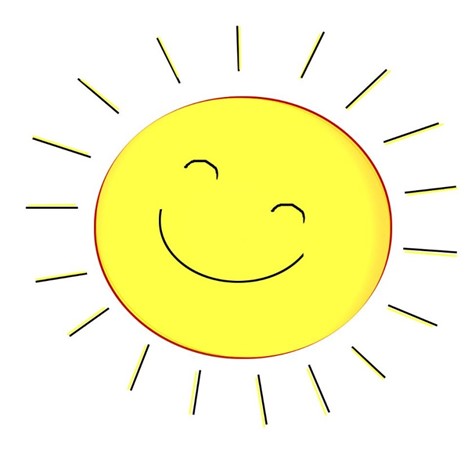 June 21 is here! Yes, today is the summer solstice with the LONGEST day and SHORTEST night of 2022 in the Northern Hemisphere. Isn't this exciting?
To welcome the summer season in music, Bambi will share a few songs with you. They are all about the imminent summer season.
Some of the chosen songs are medleys of summer melodies, by talented kids, or simply kids' songs. Other songs are light and joyful. Some other songs are more romantic. Yet other melodies are classical music.
The songs' languages range from French, German, English, Lebanese-Arabic, Egyptian-Arabic, and partly Portuguese (in the last medley).
If you take the time to listen, Bambi hopes you will enjoy the songs, wishing you a wonderful June 21 filled with whatever you aspire for. This being said, it is now time for music!
Vive l'été… In a melody in the charming language of Molière.
Happy summer season… in the beautiful language of Goethe.
To continue, it is now the time for the practical and lovely language of Shakespeare with the famous Summer in the City song.
Following the above, it is now the time for the rich Arabic language with a lovely song by Fairouz (in Lebanese-Arabic dialect), which is subtitled in English. Those who understand this language will know that it is about the last days of the summer,as per its title.
To continue in the same vein, how can Bambi have a post devoted to the summer without her favourite romantic yet joyful Egyptian-Arabic song?! Yes, you may have guessed right, she means the three daqat [referring to a 3 heartbeats of love :)].
Now, time to switch to French again to listen to a song Bambi likes too. Thank you Mr. Gilbert Montagné!
The above will be followed by another French song that Bambi adores. It is by the late and great Mr. Joe Dassin!
Please, make no mistake: It is NOT the end of summer/fall season yet despite the cooler days. Yes, she can assure you that it is not l'été indien yet, no worries :). Although Bambi is joking about the weather, she considers herself blessed to live in a a place with a milder weather than the rest of Canada or parts of Europe, which are now ironically warmer than Beirut. Can you imagine?!
How about some classical music now? Of course, it will be Vivaldi's "Summer" from "Four Seasons" performed by Ms. Mari Samuelson. Bravo!
To continue with melodies about the summer, here is another French song called "nuits d'été" ["Summer Nights"] by Mr. Oscar Anton and Ms. Clémentine. Bambi hopes your nights are as comfortable as possible given the heat in some places and/or lack of power in other places of the world… Yes, Lebanon is on her mind now.
The next French song is by Mr. Claude Barzotti called "On se reverra cet été" [See you this summer!]. It is romantic. You have been warned :).
Enough of romance :). Time to celebrate summer games now. If she may, Bambi would like to dedicate Ms. Ginette Reno's song to her dear cousin Khalil in Doha wishing him to keep up his great work… and spirit!
How about continuing with another great French-Canadian song by Mr. Claude Dubois, in duo with Ms. Natasha St-Pier, and entitled "Laisser l'été avoir 15 ans" [hard to translate in English :)]?
Last but not least, a medley of Kids United will conclude this post with songs in French, Portuguese, and English. Bravo to these talented children and thanks to them!