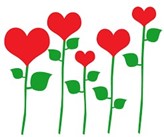 How can life be so cruel?
This post will be brief. It is an expression of a heartache, a thought, a prayer…
According to l'Orient le jour citing ANSA (https://www.lorientlejour.com/article/1302419/crash-dun-helicoptere-macron-exprime-sa-solidarite-avec-la-fille-dune-victime-libanaise.html), in a tragic helicopter crash that took place yesterday on Mount Cusna, Tamara's dad lost his life, along with the Italian pilot and five other businessmen (including four Turkish and one Lebanese peer, Mr. Chadi Kreidi). May the memory of all the victims be eternal and may God know how to comfort their loved ones.
To come back to Ms. Tamara Tayah, when she was just 11 years old (less than two years ago), she lost her mother to the surrealistic Beirut port explosion. Back then, Mr. Macron gave her a big comforting hug during his trip to Lebanon. To thank him and honour the memory of her mother, she offered him a handmade jewellery by her. Bambi had an older post on this moving story (post shown further below). As a reminder, the French President reached out to the devastated residents of Beirut, after the surrealistic blast, before any Lebanese politician; none of them went to to comfort their "own" people.
Today, Mr. Macron expressed his heartfelt condolences to Tamara by writing the following on social media (Meta, formerly Facebook), as reported by l'Orient Le Jour: "If I got involved, if I remained mobilized for Lebanon and that I remain fully mobilized today, it is for Tamara and the hope that she embodies, that of Lebanese youth"… "On September 1, 2020 in Beirut, I heard many moving testimonies. There is one that particularly touched me, it is that of little Tamara"… "In an accident in Italy, Tamara lost her dad. I want to tell her that I share her pain and that my thoughts are with her in this terrible ordeal. More than ever with all my heart with her".
Thank you Mr. Macron for your humanity and care for Tamara. If she may, Bambi would like to join the French President in sending her heart to you Tamara (without having had the chance to hug you in life). She does not have any meaningful word in neither Arabic nor French. Just a song-prayer for your dad through the moving (French) words and beautiful voice of Mr. Nicola Ciccone. It is entitled "Oh toi mon père". Bless your grieving heart… You take good care Tamara, please.
—