Of course, it is not easy to manage a country or a province or a territory at any time, and especially during a pandemic.
However, when we keep taking decision about measures that do not work and/or clearly irritate Canadian workers, it would be humble and clever to stop, question, assess, and re-consider those policies.
Instead of showing political evaluation and flexibility in decision-making, some world governments are becoming increasingly authoritarian. Add to the latter our notorious bureaucracy and related public inefficiency, the end result risks being what is reflected in the pictures shared below.
Bambi is saying so and she has almost always had trust in governments (minus the exceptional Lebanon of the recent decades). She is also saying so and she is double vaccinated and will consider at least the next forthcoming booster (+ assess for the next ones, depending on her bodily response and/or other factors like getting exposed to the virus, etc.).
Anyhow, here are some pictures taken by a resident of Sackville, New Brunswick last week who kindly shared them with Bambi and you. Were all those empty shelves all due to the supply chain problem created by the unwise policies of our governments (hello, Mr. Trudeau!)? Or did the cold wave play a role too?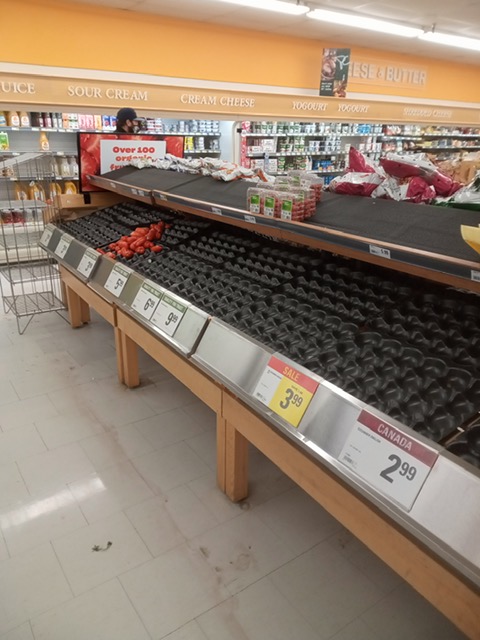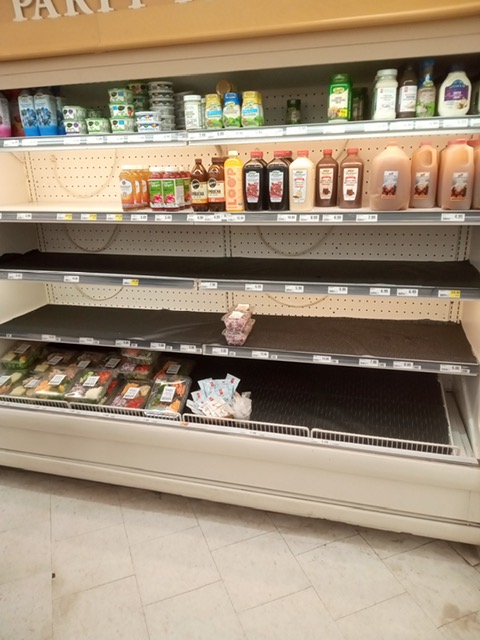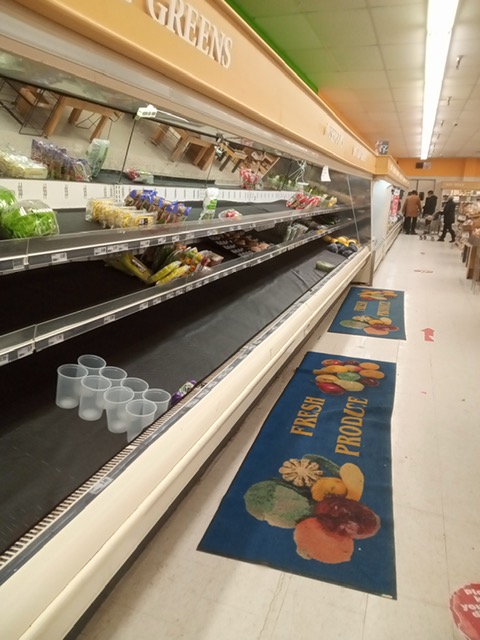 Regardless, and to conclude this post, Bambi will offer Mr. Fred Pellerin's beautiful French song to all our truck drivers. Many thanks to them at all times and especially now for their courage in being angry on our behalf, to use the VERY thoughtful words of Mr. Rex Murphy in the National Post (https://nationalpost.com/opinion/rex-murphy-truckers-are-the-proxy-protesters-for-a-lot-of-angry-canadians?utm_medium=Social&utm_source=Twitter#Echobox=1643059233-1).