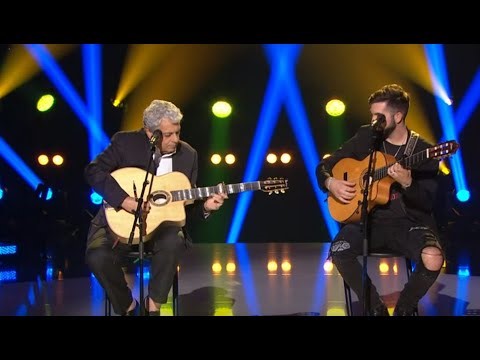 Adieu mon pays!
What a beautiful and moving performance by two GREAT singers that Bambi adores, Mr. Enrico Macias (she had the chance to listen to more than once in Montreal) and Mr. Kendji Girac.
At the bottom of this post, if you wish, you can read the English lyrics of Mr. Macias' eternal song that Bambi "stole" for you from a blog, thanks to its anonymous author:
https://frenchlations.blogspot.com/2008/05/jai-quitt-mon-pays-enrico-macias-i-left.html
"I left my country
I left my house
My life, my sad life
Is a drag for no reason
I left my sun
I left my blue sea
The memories are waking up
Long after my last goodbye
Sun! Sun from my lost country
From the white cities I loved
From the girls I used to know
I left a friend
I can still see her eyes
Her eyes filled with rain
Goodbye rain
I see her smile again
So close to my face
It made shine
The nights of my village
But from the edge of the boat
That took me away from the quay
A chain in the water
Cracked like a whip
I looked for a long time at
Her avoiding eyes
The sea drowned them
In a tide/swell of regret".