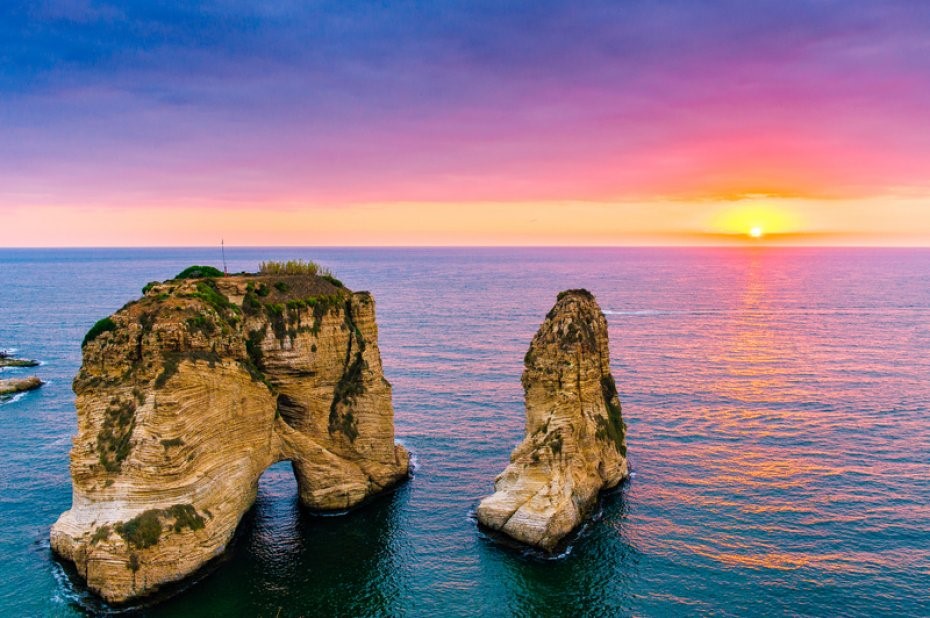 To begin with, Bambi would like to thank Ms. Roula Douglas for re-tweeting Ms. Lina Zhaim's beautiful picture and meaningful words.
Well, the picture below attracted Bambi's attention today. Thus, she allowed herself to "steal" it and to share the tweet with you below :).
First, the picture!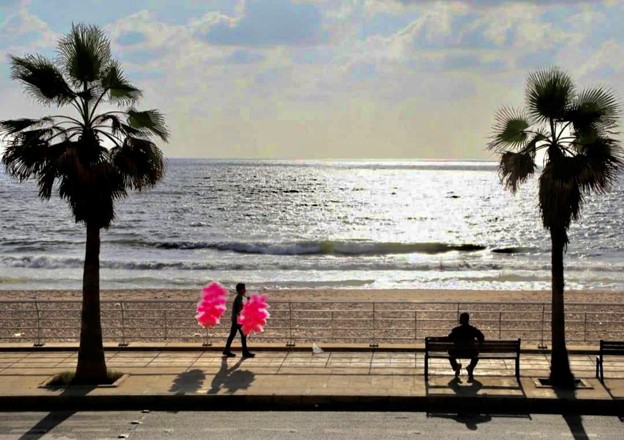 Second, the moving words of Ms. Zhaim…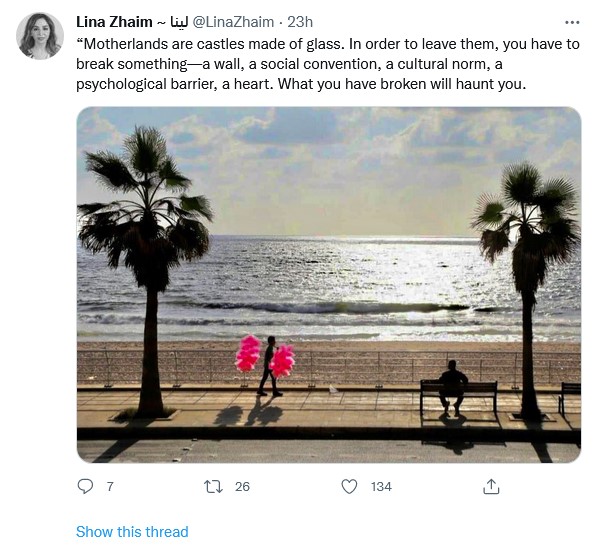 Finally, Bambi cannot help not to have a burst of vivid memories coming to her mind in relation to this picture. Naturally, the latter is also reminding her of the following: the beauty of the Mediterranean sea, the charm of Beirut, the wonderful memories of trips back home or of the earlier happy childhood memories, which seem like a second life now (yes, happy despite civil war!), the generosity/hospitality of the Lebanese people, and… those delicious pink "Ghazel el Banat" (barbe à papa, cotton candy, candyfloss, Zuckerwatte, or whatever you happen to call them yourself :)).
More specifically, in just a few seconds, this picture made Bambi dive into some of her beautiful, and funny, memories in this place. Here are a couple of them that she is happy to share with you, if you care to listen (or read rather). In her mind, those memories tell us something about the mentality and the hearts of people from this place.
The first one involves Bambi's sister Rania who kindly took her to the beach during one of her trips back home. In that story, they went to grab Shawarma sandwiches for their lunch. Bambi saw the cotton candy in the back of the restaurant-bar and she got excited, showing it to her sister and reminding her of their old childhood memories. The guy serving them must have heard them. After they paid, he ran to the candy cotton and made a nice bouquet that he offered to Bambi saying: "This is for you, as desert". He did the same to Rania! Bambi was overjoyed and up to now she recalls this incident as one of the many examples of kindness and hospitality of Beirutis and Lebanese people. Thanks to this anonymous person again because the food we eat and digest, is gone (when it does not stay as fat :). However, the memories of how those offering food made us feel stay with us forever. This example is just a tiny one of the culture of hospitality in the country of the cedars.
Of course, today, times are tough on all in tiny, bankrupt yet charming Lebanon. Perhaps this guy has migrated? Perhaps and hopefully this restaurant is still hanging on? Best wishes to this business and to all!
Now, the second memory also involves Rania [and her daughter :)] and it took place perhaps precisely at the beach in the picture above. Rania kindly took her sister (Bambi) and daughter to a certain nearby very nice place (perhaps even nicer, but Bambi was obsessed with the beauty of the beach, shown in the picture, all day long). So, around dusk time, Bambi's sister acted on her promise and took her younger sister to that specific beach called Ramlet el Bayda (white sand beach). It was still crowded and perhaps Bambi's family gets sometimes enough of the beach after several months of a sunny weather (not Bambi!). She jumped in the water and was happily swimming when a young man surprised her by asking her the following: "How come your family is not swimming with you?". She said: "Whatever, they are into mountains more than beaches maybe :)". Then, this guy decided that Bambi was the mother of BOTH her sister Rania, who happens to be three years older than her :), and of her niece (yes, both of them!). It was the funniest interaction with a stranger during this trip. From this day until the end of her trip, Bambi insisted on being called "Mama" by her sister :)!
Rania, if you are reading now and likely smiling, we will build such silly memories again whether in Beirut or abroad. Until then, we do have our beautiful memories to hang on to when we miss each other. Thanks to you and to Roula for all the fun times together. Bambi loves you both!
To conclude, this post, as they say, a picture is worth a thousand words. Thanks again Ms. Lina Zhaim and Ms. Roula Douglas… Much love to Beirut, along with Mr. Enrico Macias' song called Beyrouth!