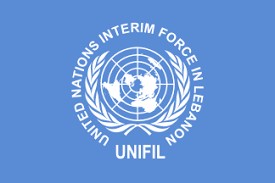 Will Mr. António Guterres ' message fall on the deaf ears of the Lebanese politicians?
A French summary
"J'adresse mes vœux chaleureux au peuple libanais, dans la perspective de ma visite de cette semaine.
Le peuple libanais est un peuple généreux, ingénieux et hospitalier. J'ai pu le constater lors de mes nombreuses visites au Liban lorsque j'étais Haut-Commissaire des Nations Unies pour les réfugiés.
Je suis extrêmement préoccupé par les épreuves que vous traversez actuellement.
L'an dernier, la terrible explosion dans le port de Beyrouth a coûté la vie à plus de 200 personnes originaires de plus d'une douzaine de pays : des parents, filles, fils, amis et collègues… Les Nations Unies pleurent leur disparition avec vous. Parmi les plus jeunes victimes se trouvaient notamment deux enfants de membres du personnel de l'ONU.
L'explosion a fait quelque sept mille blessés, dont beaucoup sont désormais handicapés à vie. Des milliers de foyers ont été détruits. Je sais que le peuple libanais veut des réponses ; je sais que vous exigez la vérité et la justice.
L'effet conjugué des crises sociales, économiques et politiques ne fait qu'exacerber vos souffrances. Et la pandémie de COVID-19 a encore alourdi le fardeau."
A quick English translation
"I extend my warm wishes to the Lebanese people, in the run-up to my visit this week.
The Lebanese people are generous, resourceful and hospitable people. I saw this during my many visits to Lebanon when I was United Nations High Commissioner for Refugees.
I am extremely concerned about the ordeals you are going through right now.
Last year, the terrible explosion in the port of Beirut claimed the lives of more than 200 people from more than a dozen countries: parents, daughters, sons, friends and colleagues … The United Nations mourn their disappearance with you. Among the youngest victims were two children of UN personnel.
The explosion left some seven thousand injured, many of whom are now disabled for life. Thousands of homes have been destroyed. I know the Lebanese people want answers; I know you demand truth and justice.
The combined effect of social, economic and political crises only exacerbates your suffering. And the COVID-19 pandemic has further increased the burden."