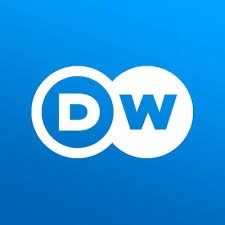 It is sad to see the state of our world, not just due to the pandemic evolution or its devastating economic impact, but rather to some shocking political decisions of governments. Some of the latter are resorting to what looks like public health tyranny (namely in countries like Austria or Australia or other… and, in Canada, we are not that far behind in terms of authoritarianism with vaccine mandates, etc.). It is also fascinating to observe the contrast with other (poorer) countries of the world that may be either less authoritarian in their approach to public health (perhaps the ideal?), or even totally careless (this also may not be optimal).
Anyhow, the video below is interesting as it shows us the response of German virologist, Dr. Hendrick Streeck, to the health minister of his country. The latter used a dramatic sentence saying that everyone will be "either vaccinated, recovered, or dead" by the end of "this" winter. Bambi could not help to be sarcastic by telling herself that in Canada, a physician talking like him would be, at best, uninvited to the mainstream media and, at worst, perhaps sadly even cancelled altogether.
Anyhow, although like Professor Streeck, Bambi is for vaccination (as much as massively and realistically possible), she is also for pragmatism and agency in life. She prefers education, as Dr. Streeck said. Like him, she also usually values relations of trust between governments and citizens. Trust means transparency. Trust also means not telling citizens on thing (e.g., no vaccine mandates or no this or that) and then immediately doing its opposite. Hopefully this will not happen with children's vaccination because they are not an at-risk group (if no medical conditions or no known risk factors). Yes, things may change and sometimes governments have no choice but to adjust after monitoring a situation (i.e., virus mutation, etc.).
Well, it is in this spirit of citizen agency, and government's non-authoritarianism, that Bambi signed today a petition started by a group of lawyers of our country, including Dr. Bruce Pardy and Ms. Lisa Bildy. It has been signed by more than 125 lawyers (anonymously or not) and 16,000 citizens (anonymously or not). These numbers have been rising steadily since Pardy' interesting article appeared in the National Post not even two days ago (https://nationalpost.com/opinion/bruce-pardy-covid-has-cost-canadians-their-freedom-it-must-be-restored). Another interesting piece was written by Ms. Bildy (https://www.theepochtimes.com/the-free-north-declaration-is-an-island-of-sanity-in-a-country-gone-mad_4116589.html). Reading these two articles and now listening to Dr. Sreeck confirms Bambi's evolving thoughts about the covid-19 pandemic: The journey is long, the virus is to stay with us for a long time (and maybe even forever, in an attenuated form. Who knows?). So, we have no choice but to learn to live with the risk of an infection with the coronavirus while protecting our loved ones and ourselves, etc. (i.e., with vaccination). In other terms, the cure cannot be worse than the ailment. Vaccine passports may be definitely necessary but they need to be temporary. If it the curative/preventive measures are too excessive or last forever, the population will revolt at one point in time like what we are observing abroad… Perhaps less so in Canada as we tend to be collectively more passive or we are too frightened? Anyhow, at first, we did not know what we were fighting. Now we know this virus better. In the end, protecting the most vulnerable (seniors mainly… and those with medical risk factors), has to go hand in hand with that life that wants to keep moving on. For that, Bambi will thank the lawyers who have developed the Free North Declaration: https://www.freenorthdeclaration.ca/ .
To briefly conclude this post, here is the video in question. Best wishes to Germany! Same for Canada… and all the countries of the world.