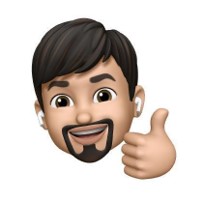 If Mr. Trudeau is re-elected in a majority government, which is VERY unlikely, Bambi would offer him the "Mabrouk" song , which is a Lebanese song meant to celebrate weddings, anniversaries, successes, happy events, etc. It is one of Bambi's favourite songs in life because it is joyful and associated with happy memories.
Now, if Mr. Trudeau either loses OR even wins but with a minority government, Bambi would offer him a French kids' vacation song that celebrates vacation on each day of the week. Why this song? Because, Mr. Trudeau could (and perhaps even should) resign if he wins a minority government. Indeed, even if he wins a minority government, he would have lost his personal/party political goal. He insisted on taking his country into an unnecessary election campaign (ahead of time) AND in the middle of a pandemic. Why? Perhaps you get it. Bambi doesn't yet.
Regardless of the song that Mr. Trudeau will receive (hoping he has a sense of humour like Bambi :)), may everyone keep on being safe and sound: him to begin with, all our candidates across parties, and all Canadians too (those who already voted in person or by mail, those who will vote tomorrow, and those who lost hope in politics and stopped voting).
As they say: Governments come and go, but countries stay. All the best to Canada!