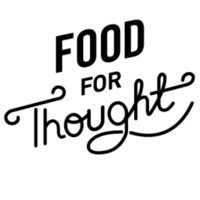 Bambi is neither a climatologist nor a political scientist. However, as a deer with ears and a brain, she also heard what Mr. Mario Dumont is describing and she happens to agree with his insights. Food for thought…
First, here is Mr. Dumont's article (in French) published in the Journal de Montréal:
https://www.journaldemontreal.com/2021/09/10/crise-climatique-des-chiffres-en-lair
Second and finally, here is a quick English translation (OK, it includes a couple of comments by Bambi).
"What a ridiculous moment during the electoral debates! The leaders who are relaunching themselves on the targets for reducing greenhouse gas emissions. The bidding is enough to provoke a laugh.
The Conservatives promise a 30% reduction, the Liberals do better at 40%.
The Bloc (which will never govern) and the NDP (whose promises are not quantified) promise a reduction of 50%.
In an auction, the town crier would ask "Who says better?" »The Green Party! A reduction of 60%.
This one-upmanship discredits serious work on climate change.
Never reached
First, how do you throw such huge targets in the air when we know Canada has never met its targets in the past? On several occasions, our emissions have even increased!
There is a limit to living in one's whims. Leaders talk about hitting targets in the future as if it were child's play. Canada is struggling to reduce emissions by 1% and suddenly, during an election campaign, we could reduce them by half without making any sacrifices.
So far, only one type of event can be associated with years of declining emissions. These are not actions of governments, they are economic recessions. When the economy takes a nosedive, factories shut down and freight traffic slows, our emissions go down.
A decrease
Second, no one even dares to move forward on the far-reaching changes in our lives that would be needed to get closer to such so-called lofty goals. Sacrifices, abandonment of activities, travel. Job losses by the tens of thousands too.
We will be told that renewable energy will create new jobs [Mr. Blanchet said it in both French and English; contrary to others who say, or appear to say, one thing in a language and its opposite in the other; mind you, some even insult in one language but not in the other], and it is true. But reducing emissions by 50% or 60% in nine years is a radical shock. It is a pure lie to believe that the transition from new jobs to lost jobs will be smooth.
We are talking about a decrease, a rise in the cost of living and a fall in income. An impoverishment that will hurt several households and which all ignore.
Our party leaders never mention a single sacrifice. The pandemic has given us an idea of ​​what it means to hit highly "ambitious" targets. Remember when everything was at a standstill, we had dramatically improved our record [Lebanon probably hit its own record lately without fuel for cars, hospitals, bakeries, factories, hospitals, and private generators to run, in addition to lack of cooking gas, medication, food, etc.].
Everyone confined to home, no travel, almost no leisure, no visiting friends or family, we can imagine that our emissions record must have improved. However, at the time, the experts told us that it was not enough yet. Not enough.
In truth, it is science and technology that will help us [Bambi agrees]. More than politics.
In the meantime, I am looking for politicians who will articulate concrete changes to me in honest terms. From now on, I will listen more to the politician who describes a specific measure that will reduce our emissions by 2% than to conjurers by 50%."