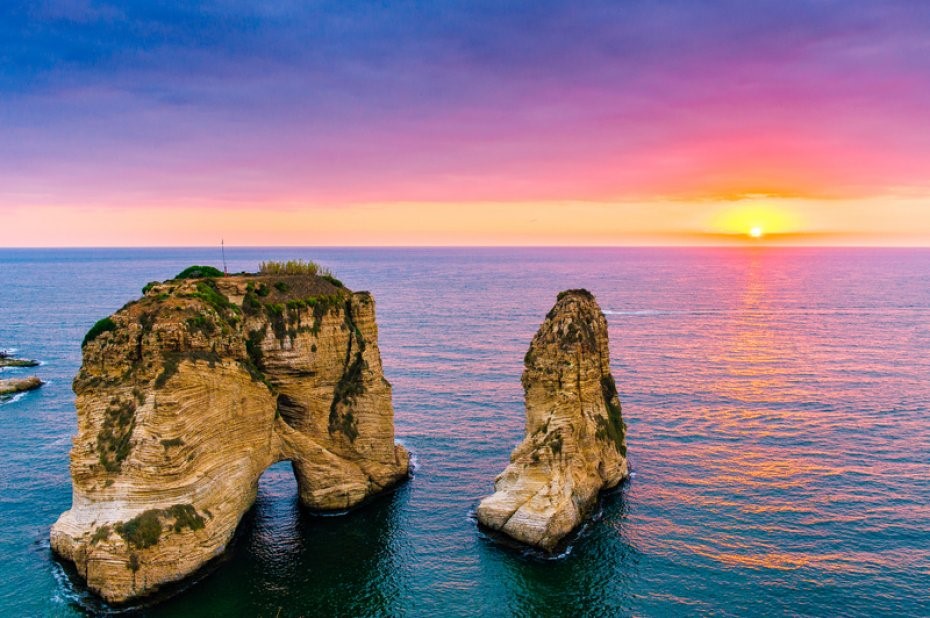 The families of the victims of the surrealistic Beirut port explosion are still on the streets, day after day. They are now rotating their demonstration in front of the houses of all the Lebanese politicians. They are showing their solidarity with Judge Bitar who is their last hope for justice. They refuse to see him removed by the political authorities like his predecessor, Judge Sawan.
The people of Lebanon want their judicial system to be independent.
They want the truth about the surrealistic Beirut port explosion, ideally before its first anniversary on August 4, 2021. Is this too much to ask for in life? Didn't the President of Lebanon, Mr Aoun, promise a 4-day-investigation last August following the tragedy that destroyed half of the Lebanese capital?
Thank you to all these lawyers who kindly travelled to Lebanon from Europe and Arab countries, to give a strong message of support to Judge Bitar.
To conclude this post, led by France, the European Union will sanction the Lebanese leaders by the end of July. Will this move succeed in re-wiring their brains to reconnect with their empathy for their own population, which is suffering in front of their eyes? Is there hope for humanity to triumph over indifference or… criminality? Will "the wind of hope" ["Vent d'espoir…] blow across Beirut, as per the beautiful song by Mr. Anthony Ojeil? It is about time!
https://www.reuters.com/world/middle-east/france-says-eu-has-decided-pressure-lebanese-leaders-with-sanctions-2021-07-12/