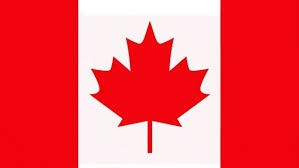 Bambi would like to thank her friend for kindly sharing the published findings of the most recent Angus Reid Institute poll:
https://epaper.nationalpost.com/article/281505049181138
https://nationalpost.com/news/canada/one-third-of-canadians-believe-they-live-in-a-racist-country-poll
As reported by the National Post, "two-thirds of Canadians say they do not live in a racist country". Interesting finding, which indicates that Bambi and the majority of her fellow citizens share the same opinion about Canada :).
This being said, Bambi is curious to know why one out of three Canadians think otherwise. It would be perhaps informative to explore this result in further surveys. Anyhow, Bambi finds it sad to read that as many Canadians seem to believe that their country is racist.
For fun, to conclude this post, here is a song that Bambi would like to offer to Canada. It is by Lebanese diva Fairouz, singing for her "little house in Canada" (in Arabic)… from as far as Beirut, Lebanon.