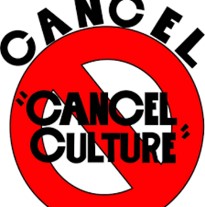 https://www.theepochtimes.com/mount-allison-university-signals-its-social-justice-commitments-loud-and-clear-in-the-rima-azar-case_3808214.html
Bambi thanks you Dr. Mark Mercer for publicly and vocally standing up for Dr. Rima Azar!!! She thanks the Society for Academic Freedom and Scholarship from the bottom of her heart!!
Bravo and thanks to The Epoch Times for standing up for academic freedom and free expression!!!
What kind of universities and societies we want for ourselves, for our children, and grand-children? Why this intolerance of different opinions in our beautiful campuses and country? Why are we doing this to our universities and societies? Why can't we exchange ideas and enjoy debating them anymore? Why aren't we allowed to freely think and write anymore? For God's sake, this is supposed to be a place of higher education, learning, and of discovery!
Make no mistake: Today, it is Dr. Rima Azar who is the target of a cancel culture (since February 22, 2021). Tomorrow, it can be anyone of you/us anywhere, not just at Mount Allison University.
If you cannot read the above article, you may wish to check the PDF file below. You may also wish to keep a copy of it. Food for thought :)!