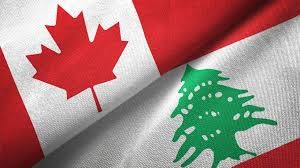 Thanks Canada for your continuous support to tiny yet eternal Lebanon.
Bambi learned from Naharnet that our Canadian Ambassador in Beirut, Ms. Chantal Chastenay visited "Lebanese Army Logistic Brigade", along with Brigadier General Michael Wright, Commander of Joint Task Force Impact and Defence Attaché Lieutenant Colonel David Jones and a delegation of our Canadian soldiers:
http://www.naharnet.com/stories/en/279853-canadian-ambassador-visits-lebanese-army-logistic-brigade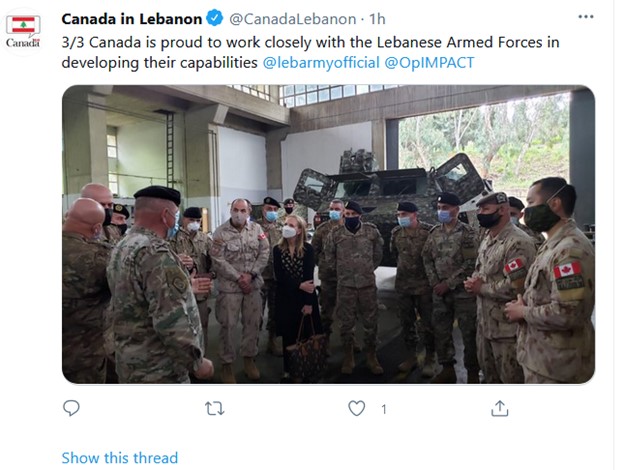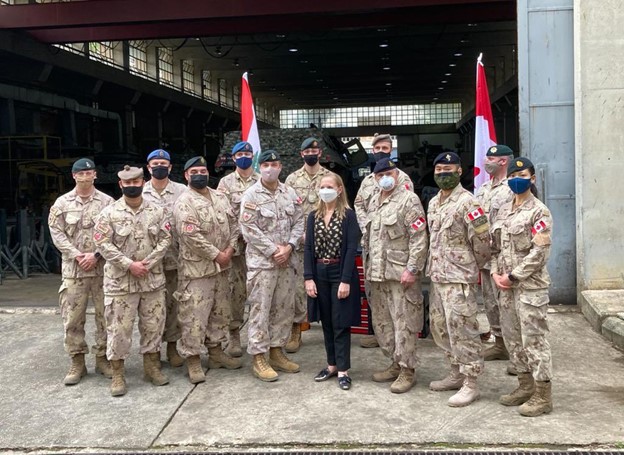 Thanks to our men and women in uniform for supporting the Lebanese Armed Forces (or Forces Armées Libanaises) in keeping Bambi's loved ones as realistically safe as possible.
Bambi will conclude this post with the comment of one Naharnet reader (in Beirut): "Oh Canada" :)!