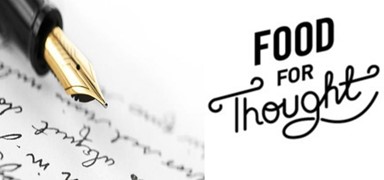 Mr. Honoré de Balzac was a French novelist and playwright. He was born on May 20, 1799 and he died on August 18, 1850 (https://shorturl.at/itJLZ; https://shorturl.at/nMNTZ). May his memory be eternal and long live the beautiful French language.
Balzac is the founder of realism, which depicts stories from everyday experiences, as they are in real life (https://shorturl.at/itJLZ). This means without any romanticizing, if Bambi recalls well from her French literature courses in high school. Of note, Mr. de Balzac is famous for his great daily writing self-discipline.
Bearing the above in mind, this post will end with some of Honoré de Balzac's thoughts, which can be easily found in English on the internet. His quotes will be followed by two videos, both in French. The very brief first one features Balzac's differentiation between friendship and love. It can perhaps be summarized in English with his following statement: "What makes friendship indissolute and what doubles its charms, is a feeling we find lacking in love: I mean certitude". As for the second video, it is a musical celebration of the French language, thanks to Mr. Yves Duteil's eternal song entitled "C'est une langue belle" ["It is a Beautiful Language"].
"Our greatest fears lie in anticipation.
When women love, they forgive everything, even our crimes; when they do not love, they cannot forgive anything, not even our virtues.
People exaggerate both happiness and unhappiness; we are never so fortunate nor so unfortunate as people say we are.
The more we judge, the less we love.
A husband and wife who have separate bedrooms have either drifted apart or found happiness.
Every moment of happiness requires a great amount of ignorance.
I am not deep, but I am very wide".