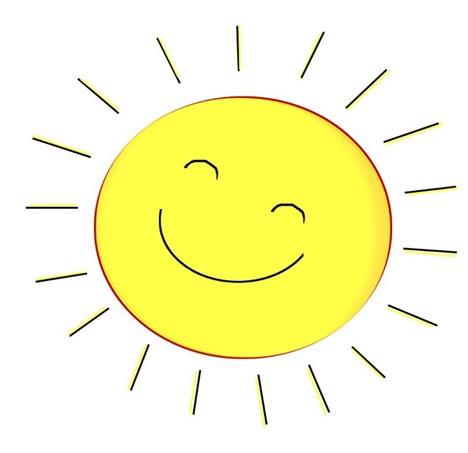 Did you know that yesterday was Mr. Lionel Richie's birthday (https://shorturl.at/pwDJ5)? Best wishes to him!
Whether you knew the above or not, Bambi bets you are likely more aware that today is the first day of the summer. It is indeed officially summertime now, even if it does not feel like it yet where Bambi lives :). Welcome to this nice season of more outdoor activities, beach visits, and of course more ice cream treats (for those without diabetes or who enjoy this desert)!
Regardless of the seasons around us or in our own life journey, a "hello" or a "bonjour" [OK or a "marhaba" :)] are always nice to hear or say. Imagine when others are addressed genuinely with a smile on the face. Imagine when others truly care about you or are nicely polite with you. Isn't this heart-warming, not just civilized?
Bambi wishes you to encounter new interesting people over the summer, enjoy your loved ones, and learn to find at least one good thing even in those you are convinced they are too evil or odd for you. All this in addition to keep doing whatever you enjoy spending time on (e.g., working and/or studying, gardening or reading, walking or swimming, travelling, etc.). She also hopes that you will find a job if you are looking for one, keep your current job(s), or enjoy your retirement.
Regardless of your summer projects, may you feel dignified and enriched while making a meaningful difference in the lives of others. This can simply be with more smiles or a little more kindness for others, which brings us back to the hellos.
Bambi will stop here to leave you with the most world-famous "Hello", which Mr. Lionel Richie performed with Ms. Ginette Reno (what a duo ❤️!), as well with three summer-related songs in English, French, and Lebanese-Arabic. Happy first day of the summer, everyone!