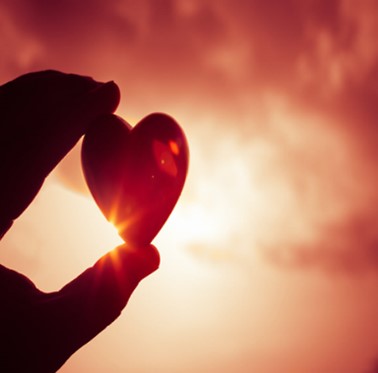 Today is June 1st. Bambi does not need a chronological date on a calendar to think of and honour her uncle. However, today, she would like to pause, reflect, send her virtual yet concrete love to Fatma (aunt) and Laila (cousin), and dedicate this brief post to her maternal uncle Nicolas… May his memory be eternal.
It is no secret to anyone that Bambi loves Germany and the German language. She has all the reasons of the world for that. Partly thanks to her dad, partly to her uncle (of course, without forgetting soccer). She grew up in Beirut with the "German dream", which may have sustained her during the fifteen years of civil war. Her family and her used to travel after heavy rounds of shelling to visit her "German" uncle [or "Khallo"] who left his birth country at age 18. They would escape to a peaceful place in the old continent, spend a few weeks, and come back filled with energy and ready for the next rounds of violence.
Khallo Nicolas was an inspiring man filled with intelligence, work ethics, incredible skills and multi-talent, along with a big heart. He was a fantastic German teacher to Bambi too; her own dad was her first teacher in the shelter, motivating her to run to the Goethe Institute of Beirut immediately following the ceasefire to register herself in her first course. She was 15 years old at that time. To come back to her Khallo Nicolas, whenever she would ask about the meaning of a word. He used to ask: "Bambi, do you want a short or long answer?" Bambi would always reply" "both, please". The short answer was helpful. The long answer made her understand the etymology and rich histories of those beautiful German words. Interesting stories about the context of each word. Is there a better way to learn and remember foreign words?
In addition to the above, there are so many ways to describe her uncle to you. An open-minded man who travelled the world and embraced different cultures, languages, and religions. He lived in different places like Beirut, München, Cairo, Bejing, etc. In addition to a solid career, he was (and is from wherever he may be) a WONDERFUL dad and a spouse (in addition to his uncle's hat). Of course, he was also a great baker of rhubarb cakes. Up until now, every time Bambi eats this desert in Canada, she thinks of her uncle.
Bambi is aware that this post cannot pay justice to the richness of her uncle's character, his legacy, and all what he represented to her over the years, along with his beloved adoptive country. It is just a little pause, a little wink, her way of showing his (and her) family and the world that he is vividly present in her mind and heart. Thanks to him for having opened his house and heart to Bambi's family when escaping war, for the wonderful times visiting them in Montreal, and for the continuous inspiration to her as well as to the rest of his nephews/nieces. Even if life was cruel when he died, his talented and lovely daughter could not have a better father than him (in so many regards, she has a lot of him in her. Bless her brain and heart ❤️; bravo also to her devoted and talented mom ❤️). As for Bambi, she sometimes wonders what her uncle would have thought about the narrow mindedness of our collectively insane times (with the past saga of her blog), had he still been with us . Given his free spirit, critical thinking, and open-mindedness, he would have surely not been impressed.